In Her Words: Queen Underwood's Inspirational Story
One day, I'm going to be great! I'm going to change lives and I'm going to help people that are hurting and don't have any place to turn. One day I'm going to gather together all of the young people in the whole world and give them someplace to belong and feel love. I'm going to work hard, and one day I'm going to represent the United States of America in the Olympic Games. One day, I'm going to have the kind of parents who take care of me and keep me safe. One day, I will be able to sleep through the night without fear that the door knob will turn and the pain will begin. One day, I'm going to be the "Queen of the Ring" and nobody will ever hurt me again. One day, I won't be 12 years old and feeling helpless; one day I'll be strong and unstoppable.
This is the dream that kept me going. This is the dream that kept me from losing my mind in the midst of abuse and violation. This is the dream that has made it possible for me to stand in front of you today and say I am a Champion, inside and outside of the ring. I am a Winner because what could have destroyed me didn't; it made me stronger, more determined and more focused. And, The Living Out the Dream Foundation will help youth become Overcomers through determination and focus. Our foundation will provide strength and guidance to those who need it, Love and acceptance to those who don't feel it, and safety and shelter for those who only dream of it. The Foundation will give youth, not only the chance to dream, but the tools to have dreams come true.
Success is a journey not a destination. The Olympic Gold is part of this journey, the beginning, not the end. The evidence that dreams comes true, and if my dream can come true in spite of my past, I can use that as proof that anyone can have a dream come true.
It's not about winning championships, it's about creating Champions. I've overcome abuse, I've learned to take control of my body through discipline and belief that nobody will make me feel helpless again. As a result, I will be the first female to win a gold medal in boxing as a representative of the United States of America and…..when I stand on the podium, I will be thinking about all of other dreams that will come true, medals that will be won, degrees that will be earned, self-esteem that will be built, and goals that will be achieved.
London 2012 will be a dream come true for me but I'll keep dreaming as long as there are Champions out there waiting for their dreams to come true. The Living Out the Dream Foundation needs your support to make it happen. If we can dream it, we can do it.
Source: QueenUnderwood.com
For more stories in our original profile of Queen Underwood in the July issue of SUCCESS, read Olympian Queen of the Ring.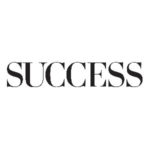 SUCCESS is your guide for personal and professional development through inspiration, motivation and training.