Need to crank up your creativity? Test these five tactics, which have worked well for some big-time achievers:

DOODLING: Bill Gates is a scribbler, as are/were four 20th-century presidents: Bill Clinton, Ronald Reagan, Lyndon Johnson and John F. Kennedy. "It's a good way to germinate ideas," Deb Douglas, an assistant professor of art history at St. Louis University, told the Associated Press recently.
NAPPING: Clinton likes an afternoon snooze, as did fellow doodlers Kennedy, Johnson and Reagan.
SHOWERING: "I don't know what it is about the shower that generates creative thoughts," singer-songwriter-musician Lyle Lovett told Esquire this year, but he guessed it might be the hot water or the lack of encumbrance.
WALKING: Steve Jobs, the late founder of Apple, liked to talk while walking, even while he was recovering from a liver transplant.
MEDITATING: Practitioners among business leaders include Ford Motor Co. executive Bill Ford and Def Jam Recordings' founder Russell Simmons, who has called it "my connection to the universe."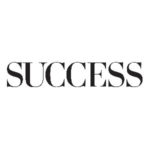 SUCCESS is your guide for personal and professional development through inspiration, motivation and training.