How to Win an Argument Every Time
The workplace can be a battlefield. When you're surrounded by ambitious people who aren't afraid to voice their ideas and opinions, it can be a healthy thing—preconceptions are challenged, new proposals find their place and your business can evolve. But if you want to succeed on a personal level, make sure your own ideas and opinions are given a chance to thrive in this competitive environment.
Related: The Secret to Smart Negotiations Is Simply Empathy
In a civilized society, that means working with your powers of research, understanding and persuasion, rather than by talking louder than everyone else. Even if you are the boss, there are times when everyone will benefit from you backing down and accepting when you're wrong. But when you're right, you need to make sure your point of view is heard. There are plenty of proven techniques for you to do this the right way.
For example, you stand a much better chance of winning an argument if you can win your opponent's trust. Shouting and being aggressive or immovable will just make them defensive. Even if you win, on these terms it's a shallow victory. A real success would be to convince your opponent that your way of thinking is to be admired.
You can take steps toward winning this trust by slowing down and listening to your opponent's arguments before you speak up. Their logic might even fall apart before you need to say anything. If not, at least you have established a reasonable discussion, and your opponent will respect that and listen to you.
Related: 5 Tips to Handle Conflict When You're Working With Your Polar Opposite
Only then is it time to strike with your well-researched case. For more tips, check out the infographic below and start working on your persuasive techniques.
SOURCE: CASHNETUSA.COM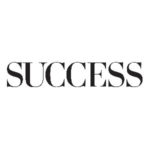 SUCCESS is your guide for personal and professional development through inspiration, motivation and training.