How to Set Goals: A Brief Guide for Success
Goals pave the way to success. Setting the right goals can make your professional and personal dreams come true. But too often, we lose sight of the goals we set. Real estate mogul and professional business speaker Grant Cardone states the fact clearly: "Once the hunt for a desired object or goal is abandoned, the cycle of success comes to an end."
Understanding how to set the best goals in itself becomes a challenge. According to HQ Hire, nearly 85% of people set no goals at all. Yet, those who set goals have a tenfold chance of success. And according to a widely cited Harvard study, simply writing down your goals increases odds of achievement by another 20%.
With so much at stake, learning how to set powerful goals becomes critical. In this short guide, we'll guide you through the most important aspects of learning how to set goals. Then, we will examine some of the best goal-setting methods you can use now. Lastly, we'll provide some tips to help you achieve your goals, including best methods for building positive habits to help you follow through even when life gets tough.
Why is it important to set specific goals?
Your best chance for success requires setting specific goals. That is, goals you can quantify numerically or in some other measurable way.
Why does setting a vague goal tend to lead to failure? Consider the following examples of a vague goal made specific:
I want my company to grow – versus – I plan to increase sales 200% year over year.
It would be great to lose weight – versus – I plan to lose fifteen pounds in three months.
I want to become wealthy in a job I enjoy – versus – I plan to start a new career in marketing and double my current income within five years.
Starting there, you will also want a specific timeline, with mileposts (or objectives) mapped out along the way toward your goal. This sort of specificity serves multiple purposes.
Vague goals provide no direction and tend to end in failure. For instance, it becomes too easy to say "I grew some wealth" or "My company grew a little" without really having accomplished much.
Specific goals keep you on track. For instance, definitive goals with a clear timeline let you know if you are falling behind. They pressure you, and they let you know it's crunch time!
The sense of accomplishment upon reaching a specific goal will exhilarate you. It will build confidence and courage. Next thing you know, you'll be lining up your next major goal!
Why is it important to set realistic goals?
Along with being specific, the goals you set need to be realistic. After all, saying you want to become a billionaire in a year may be specific. But is it realistic? Not in most cases.
The same goes for setting staff goals or personal fitness goals. If the goals you set are not realistic or attainable, you are more likely to give up. At the same time, aiming too low won't challenge you enough. After all, the entire point of setting goals is to help you reach your dreams of success. So where is the middleground? And what do you do next?
Thankfully, goal setting is a process, not a decision. Through planning, you will outline the time-bound, measurable steps and accomplishments needed to reach your goal—there are plenty of goal-setting worksheets that can help. It can be a complicated and malleable process where you adjust even the goal itself. Thankfully, others have come before you. Decades of research unlocked the science of goal-setting strategies. Best of all, these time-proven strategies are simple to use and proven to work!
What are the best goal-setting strategies?
By setting specific and realistic goals, you've already won most of the battle. But to further assist you in setting and meeting your goals, you can dive just a bit deeper with time-tested, goal-setting strategies. Here, we have outlined the best goal-setting strategies widely used today to win in both professional and personal improvement.
SMART Goals for All Planning
The most all-purpose and widely used method to set goals is the SMART method. SMART stands for:
Specific: rather than seeking broad or amorphous goals, narrow them to specific outcomes
Measurable: goals that have measurability, such as dollar amounts or units sold, provide a means of knowing when or if you've met them
Attainable: the goals should be attainable, meaning realistic
Relevant: ensure that your goals fit your personal or company brand, needs and culture
Time-bound: create timelines for when you expect to realistically meet your goals
HARD Goals for Entrepreneurs
The HARD goal setting is best for solopreneurs, entrepreneurs, learning new skills or for setting career goals. HARD stands for:
Heartfelt: begin with why you want to reach this goal, and what it will mean to you at a personal level
Animated: imagine what you truly intend to achieve, personally and professionally, in achieving your goal, and what change that achievement will bring
Required: consider what you will need to learn and do in order to best achieve the goal you are setting
Difficult: set ambitious goals that push your limits and take you out of your comfort zone to truly enjoy a sense of accomplishment
FAST Goals for Teams
Some goals require teamwork. The FAST goal-setting technique is best for managers working with a team. FAST goal setting means:
Frequent: discuss goals, setbacks, accomplishments and goal adjustments with your team frequently—even daily—to stay on track
Ambitious: challenging your team is just as important as challenging yourself, and it creates a bonding sense of unity and purpose
Specific: goals should be specific and measurable with timelines and deadlines to keep everyone working cohesively and on track
Transparent: some managers become tempted to relate to team members on a "need-to-know only" basis. Instead, build greater understanding and cohesion through transparency of objectives, goals and everyone's unique role
What are some tips to follow through with goals I set?
This goal-setting guide goes beyond "advice." These are proven techniques that provide the best chance for achieving your goals. Your ambitions don't exist in an emotional vacuum, so you will face setbacks. Timelines might not always be met. You will have bad days and sometimes… sometimes you will want to give up.
To keep your head in the game, you have to be your best. You need to take care of yourself to remain strong and face your challenges and deadlines in order to follow through and achieve your goals. Consider the following with deeper discussion in the linked text.
Build bulletproof habits. Daily habits give you time to reset your mind and re-energize your body. It's not about taking "time off" from your duties. Rather, things like morning routines and evening routines take little time and help you perform better and smarter throughout your workday.
As you strive to meet your goals, take steps to develop a growth mindset. It will help you understand that you are not limited by the preconceptions of others or yourself. This challenge does not exist separately from goal setting. Rather, it becomes part of it, helping you set higher goals and meet the challenges you face along the way.
Setbacks will happen. Some setbacks may be unexpected and beyond your control. That is where building personal resilience becomes essential. And Sergeant First Class Jennifer Ballou, who helped create a U. S. Army resilience program, tells you how. Don't worry, she won't have you doing pushups! Rather, her focus is on building your strength by knowing when to ask for help, helping you focus on things you can control and even letting yourself feel bad sometimes.
Taken together, each of these steps and processes will not only assist you in how to set goals. They will help give you the best chance to reach and even exceed your best possible dreams.
Is one of your goals to adopt a growth mindset and take your personal and professional lives to new heights? The Win the Day Accelerator with James Whittaker is an 8-part personal development program designed to help you achieve extraordinary results and transform your life.
Photo by Monkey Business Images/Shutterstock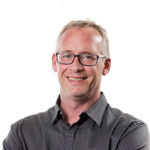 Bryan enjoys the digital space where arts and technology meet. As a writer, he has worked in education, health and wellbeing, and manufacturing. He also assists smaller businesses in web development including accessibility and content development. In his free time, he hikes trails in central Florida.