How To: Run a Family Business
Running a business can be challenging. Families can be challenging. But when they work right, family-run businesses can be incredibly successful—both personally and financially—says Michael Mazzarino, founding partner in The SCA Group, a business consultancy in Boca Raton, Fla. The key is to set rules to keep personal issues aside.
"It's always a matter of separating personal relationships from business roles," Mazzarino says. "Problems creep in when the group of people who sit around the Thanksgiving table are also the CEO, the bookkeeper and the sales manager."
To navigate peril while running an enterprise with relatives, consider these guidelines:
1. Don't assume good familial relationships automatically translate to good business relationships, says Peter Johnson, director of the Institute for Family Business at the University of the Pacific Eberhardt School of Business in Stockton, Calif. "People think you must take care of family first, but that isn't the case," Johnson says. "If you don't take care of the business, the business can't take care of the family."
2. Clearly define each person's role and get it in writing, along with a succession plan. "Treat these familial relationships just like you would any other business partner," Johnson says.
3. Establish weekly meetings where personal affairs are set aside and everyone leaves with a concrete assignment. "There needs to be a strict agenda," Mazzarino says. "This allows management to manage."
4. When considering bringing a son or daughter into the business, do so gradually—introduce it informally when they are young, and then with established part-time jobs. "This gives the younger generation a true sense of the business, while the parent can gauge their skills and work ethic," Johnson says.
5. Don't be afraid to bring in consultants. Outside professionals can be useful to establish day-to-day policy and long-term succession plans, and to resolve conflict.
6. Avoid having anyone report directly to a member of his or her family. "Then there is less chance that orders, criticism and praise become personal," Johnson says. "Otherwise, when a father tells his adult son to clean up the shop floor, all the son hears is, 'Clean up your bedroom floor.' "
7. Many small businesses require incoming relatives to have advanced degrees or outside experience. Others specify a relative must have earned exemplary reviews or a number of promotions before he or she qualifies. "The family member feels confident they earned the position," Johnson says. "And other employees will respect them more."
Gloria Shulman Founder
Business: CenTek Capital Group, a real estate financing firm in Beverly Hills, Calif.
Relations: Son Curtis Cohen, now partner, has been with the business for 15 years.
Takeaway: Have an emergency plan for a family crisis.
I started this business 30 years ago, and Curtis grew up hearing about the real estate market. After graduating from law school, he wanted to work with me rather than in a law firm. I knew we had the same business philosophy, to treat everyone fairly, charge realistic fees and be measured in risk-taking. It wouldn't work if one of us was going for gold. Curtis has always been generous with people, personally and professionally. I knew it would work.
He started as a loan agent and gradually developed his own business chops. He has been very successful bringing in younger clients by networking at events I wouldn't normally attend. We complement each other well.
But sometimes family roles creep in. Recently we attempted a very complicated transaction, which Curtis said was not doable because of numerous issues. I wanted to try it because the young couple involved was lovely, and they wanted the home so badly. I prevailed because I was the mother, and it backfired. The deal didn't go through, and though the prospective buyers were told it was a long shot, they felt we didn't perform. Curtis was right.
The biggest challenge we faced was five years ago when Curtis became very ill with cancer. It came out of the blue and really was life and death. There were several months he was unable to work, and many more when he could work only part time. I stepped in and took over his half of the leadership role, delegating as much as I could, but the transactions are so complex that most of the work fell on me. I was working around the clock while dealing with the emotional stress of having a sick son—one with a wife and five children who depend on our business. In hindsight, some of the stress could've been avoided if we had a nonrelative on staff at a high level—someone we could depend on to execute complicated transactions. I also wish there had been documentation of all of Curtis' projects and contacts, which would have made his absence easier to manage.
Every day I walk into the office now, I thank God he is in remission, and the business is back to normal. It's hard to have a total separation of work and family.
Kat Bouchard Co-Owner
Business: CROP Hair Boutique in Red Deer, Alberta
Relations: Co-owns with husband, Aaron. Takeaway: Separation of work and home is key.
In 2009 we had just married and moved to the area when we bought a run-down salon and remade it. Today we gross $500,000 and were recently voted an area favorite by readers of a local magazine.
We are so close as a couple, but have different work backgrounds and personality types we needed to learn to temper. My husband, Aaron, has been a stylist for 18 years, while my experience is retail management. I'm more impulsive. If there was an issue with inventory, my tendency was to talk about it immediately, even if he was with clients. We both tended to take things personally and get upset.
The other problem was we would get so excited about ideas for the business and stay up all night talking about them. We now have a 2-year-old and just don't have that energy anymore.
The solution was to have a Wednesday morning meeting—just the two of us—where we talk only about business. We save up work issues for that midweek discussion. At home we focus on our family and each other.
We also set clear business roles for one another. I handle the in-store displays, ordering supplies and dealing with some of the softer human resources issues. Aaron manages the staff in terms of client treatment and performance.
We love spending time together, and the best way to do that is to integrate our home and work lives. By drawing some lines and establishing roles at the salon, we can be more present with each other and have time to focus on our child. It also makes us happier, which fosters a better work environment. People say we give off great energy when we work together.
Lowell Hawthorne CEO
Business: Golden Krust Caribbean Bakery & Grill, Bronx, N.Y.-based franchisor of Jamaican-style bakeries and maker of products distributed in 12,000 supermarkets
Relations: Currently 19 family members work in the business, which employs 1,600.
Takeaway: Hire family members for the roles that match their skills.
When I started this business in 1989, there were seven family members, including my wife, siblings and their spouses. Funding was difficult, so I really had to articulate my vision for the company to my large family and inspire them to take mortgages on their homes and borrow money from friends to raise the $107,000 needed to get it off the ground. That set the stage for how I would grow the company.
We've certainly had our challenges. One thing I've learned is to place family members in roles that suit them. I don't like nepotism, and I believe everyone should earn their keep. That's important for the morale of all employees.
One of my brothers was a longtime mechanic for Ford Motor Co. and very good at it. Today he is a shareholder and fixes all of our machinery. I didn't give him an executive position because that's not his strength. Likewise, my wife's early career was as an administrative aide, and today she is our director of human resources. My brother is vice president of sales and my sister is vice president of real estate. Other siblings manage retail stores, because that is where they excel.
There have been plenty of incidents in which family members had to be terminated. Of course, that is a difficult situation, and it only happens after they have been given many opportunities. Sometimes it is a matter of finding new roles for people. For example, my brother had been vice president of manufacturing and oversaw 100 stores. When that didn't work out, we moved him to oversee a new mini-bakery concept we were launching with 10 stores in Florida, and that proved a better fit.
I learned the hard way you cannot pay family members more than other employees, and you have to pay the market rate. My son is currently in law school and will join us in a corporate law capacity when he graduates. He will be paid the going rate. Otherwise, everyone would eventually become resentful, which isn't good for the business or the family.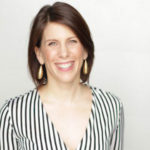 Emma Johnson is a business journalist, gender-equality activist, and founder of the world's largest community of single moms, WealthySingleMommy.com. Emma and her best-selling book, The Kickass Single Mom, and her organization, Moms for Shared Parenting, have been featured in hundreds of national and international media outlets.