How To: Launch a Startup with No Debt
When launching a company, an entrepreneur can bootstrap it or finance it with loans or venture capital. There is no right answer, but those who commit to launching businesses with little or no debt are passionate about their decisions.
"The advantage to bootstrapping is that the entrepreneur is really pushed to find out what is the minimal amount required to make the business viable. That is an important discipline for any business," says Mark Fischer, a business strategy consultant and Internet entrepreneur. "When you're living in poverty, every day you have to question how you are going to add value to the company on that day."
Being scrappy and driven are only two of many requirements for building a profitable business out of nothing and with no debt. Here's additional advice:
• Know the industry first, Robert Dolezal, head of Consultiq & DA Consulting, says about business strategy for startups. "Premature launches are a critical mistake," Dolezal says. Join trade associations, work as an apprentice and seek mentors—so "you're investing time, not money, learning the ropes and building relationships."
• Assess your risk tolerance. How will this business model affect your personal finances? Your relationship with your spouse? Your family? "Nothing hurts worse than losing a business and then having to clean up with a personal bankruptcy," Dolezal says. "If you have to close your doors, leaving customers and employees in a lurch, how will you handle that?"
• Scrutinize your idea through the lens of a profitable firm, not just a viable product or service. "If you think of your business as a lemonade stand where your parents give you lemons and sugar, and every dime you make is profit—that is not a business," Dolezal says. "A business is a measurement of how much those things cost and if there is a profit left over at end of the day. That is a very, very important exercise."
• You will wear many, many hats. Embrace those roles. "Rather than hire an accountant, I hired a bookkeeper and had her teach me QuickBooks," says Fischer, CEO of Inspire Commerce, a credit-card processing tech startup in its second round of funding. "I didn't want to be detached from my money." Although investors push businesses to hire a team of skilled assistants immediately, "real entrepreneurs should know a little bit about every part of their business. It is not a specialty career."
• Test-market your product soon. "You'll never know if you have a viable product until you get raw feedback from potential customers," Fischer says. You don't need to invest millions of dollars in prototypes; you can simulate a smartphone app with stick-it notes. Even Google's latest venture, Project Glass, famously developed its head-mounted digital display glasses using sunglasses with chunks of clay duct-taped to them.
• Build a team of mentors and trusted experts who'll share knowledge and moral support. "You need cheerleaders to get your back, and you also need legitimate advisers to lend their expertise," Fischer says.
• Find efficiencies. Barter for services and goods; negotiate payment terms for supplies.
• Recognize that financing may make sense at some point. "If you can see a break-even and profit point on the horizon," it may be time to get an infusion to take your company to the next level.
• Know when to fold 'em. "If you cannot see a break-even message on the horizon, that is the 'shutdown' flag," Dolezal says.
Jana Francis, co-founder
Company: BabySteals.com, online daily-deals retailer of baby products, based in Salt Lake City
Startup philosophy: Build a business with excellent customer service and without debt, investors or advertising.
Launched: 2008
Proof it worked: $15 million in annual sales and debt-free
When I started, I was working in online media for a local TV affiliate, and my third child was a newborn. I was the primary breadwinner for my family, and I wanted to own my time and have a better work-life balance. I also wanted to build a business I was proud of and that treated customers right. This meant stocking all of the merchandise we sell, shipping it ourselves the same day, and answering questions as soon as we receive them. I also wanted to build a truly sustainable business, one that would thrive without the forces of advertising, investors or debt.
When I started BabySteals.com, I put up $5,000 of my own savings and put an initial product order on my American Express card. To this day, I have never carried a revolving credit card balance. That card is paid off each month. It is critical that my business partner shares my feelings about debt.
When we started, it was just me, my partner and a web designer. I wore many hats, and I like to say they all messed up my hair! Accounting, social media, customer service, brokering deals with manufacturers and forecasting business: I've done it all. I found myself power-washing a warehouse before we moved in, hand-delivering dozens of shipments to customers in Canada to meet promised delivery dates, and even accidentally including my daughter's Barbie cellphone in a shipment I packed. All the bootstrapping earned me respect from my employees, who today number 83. I can relate 100 percent to each job and understand what it takes to excel in each position.
I'm not going to lie: If we got funding right from the get-go, we could be 10 times bigger than we are today. But we would also not be able to call the shots, and it would be very hard to stay true to our philosophy. We want to break the rules of e-commerce, and I feel we are.
Alexa Raad, co-founder
Company: Architelos, marketing and software consultancy, with headquarters in Leesburg, Va.
Startup philosophy: Keep overhead low, hire the best people and don't spend more than you earn.
Launched: 2001
Proof it worked: Grossed more than $1 million its first year and an additional $1 million in the first six months of 2012 with zero debt
Before this, I was the CEO of .ORG [Internet registry for public-interest groups], where I'd nurtured a lot of great contacts. I knew I wanted to build a company with people whom I liked working with and our clients would like working with. Not just people who were excellent at what they did, but people I'd want to have over for dinner on a Sunday night and to build a future with. To get the best people, you have to look beyond a 20-mile radius of your office. You have to look globally. Today we have partners all over the world: Ireland, California, Toronto and Washington, D.C.
Thankfully, the global economy makes this arrangement possible—and affordable. Each partner has an equity stake in the business, which eliminates the need for salaries and benefits. We all eat what we kill. This model is also very profitable. Since each partner has an excellent track record and reputation, we spend little on marketing.
Our overhead is low: No office space or salaries are required at this point, and we rely on free web-based services such as Skype, Google Docs and Dropbox. Just five years ago this wouldn't have been possible because the infrastructure wasn't there. Our only startup expenses were legal fees to incorporate, a website and logo—all very affordable. Our biggest expense is travel to all of our clients.
Our strategy has been to focus first on consulting contracts, and then we will build on software projects. The latter requires some overhead for engineers and product development, while consulting does not have that overhead. In our first six months, we landed $1 million in contracts. That gave us funds to really get started, and now we're on our way. S
Girish Navani, founder
Company: eClinicalWorks, an electronic medical records solution in Westborough, Mass.
Startup philosophy: Recurring revenue must exceed operating expenses.
Launched: 1999
Proof it worked: $100 million in cash and $250 million in projected sales for 2012
For years I wrote software on the side while I had a full-time job. Once I sold an application to a business for $10,000, but the entrepreneur netted much more than that from my work. The owner later told me: "If you really want to make money, the next time you write software, don't sell it to anyone. Invest in it and sell it yourself."
From that moment on I realized that I never wanted to work with investors but really build a business that I owned—and profited from—entirely. The first few years I built eClinicalWorks while moonlighting. With my personal savings and investments, I hired two software engineers and rented a 300-square-foot office space within a five-minute drive from my house.
From the beginning our philosophy has been to make sure our recurring revenue exceeds our operating expenses. That way we know we can run a profitable business even if we don't make a single new sale. It doesn't make sense to spend money in anticipation of getting customers. This thinking [on recurring revenue] lends itself to a much more gradual business plan—fewer peaks and valleys—which helps you stay focused on your vision. I feel that if you let investors in, it is like letting a camel's nose in the tent. Before long the entire animal enters the picture and blows everything up. With investors, you have to forfeit your current strategy and focus on return on investment.
Today we have $100 million in cash and expect $250 million in sales this year– $50 million more than 2011. I am proud that all our payables are current and paid within 15 days. In a way, the business has grown very big, but I still run it like a cash business. That makes it really easy to run the company.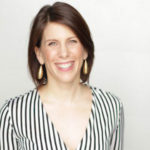 Emma Johnson is a business journalist, gender-equality activist, and founder of the world's largest community of single moms, WealthySingleMommy.com. Emma and her best-selling book, The Kickass Single Mom, and her organization, Moms for Shared Parenting, have been featured in hundreds of national and international media outlets.