How To: Implement a Flexible Employee Program
Studies prove it time and again: Employees are happier, more productive and more loyal if they are engaged. And flexibility produces engagement. One survey by Workplace Options, which provides employers with benefits and consulting services, found that 69 percent of workers have more loyalty to employers that offer greater work-hour flexibility.
Take First Tennessee Bank, which in the late 1990s was suffering from high turnover and the resulting customer complaints. The bank created a program that provided benefits for part-time employees and childcare for workers' sick children. Five years later, more than 60 percent of employees had used at least one part of the flexibility program. The bank reported saving $3 million in turnover costs, and retention rates beat industry averages by 9 percentage points.
While these programs are increasingly commonplace, the demand to adapt to workers' needs and wants keeps growing. "Considering how employees strike a balance between their work lives and personal lives is critical for attracting and retaining talent," says Dean Debnam, Workplace Options CEO. The key is to constantly measure and tweak your policies. This is especially true with younger workers, Debnam says, who expect more say-so in when, how and where they work. "When you bring in the Millennial generation, everything changes. If you don't change how you relate to your employees, you can't be successful in harnessing talent."
To create and implement worker policies that will be most productive for your organization:
Factor the concept of flexibility into all aspects of your business. Is there a way to give workers more choice in which technology they use? How about changing the trajectory by which an employee matures through the organization—perhaps moving across departments instead of just up the ladder in a single department?
Identify which positions qualify for flexible or part-time hours. Positions in which most working hours are spent facing clients may not be a good fit for such a program.
For other job titles, "identify which jobs are not time-centric, and dispense with the concept that things have to be completed within a 9-to-5 day," says David Lewis, president and CEO of OperationsInc, a human resources outsourcing and consulting firm. Lewis hires many consultants who are paid for as many hours as they work each week but are only required to be available, either at home or at their desks, between 10 a.m. and 3 p.m.—the core hours when clients call in. The rest of the time they are free to work when and where they please. "There are a lot of tasks like reviewing résumés and writing job descriptions that people can handle at any time of day, from anywhere," he says.
If you know that team members crave alternative work arrangements, gather a task force or conduct a survey. Ask how the company can meet their work-life balance needs.
Leave some details for flexibility programs up to individual managers. Not every policy is right for every team.
Be especially clear about goals and expectations, especially when employees are working remotely or on reduced or alternative schedules, Debnam suggests.
Institute ways to connect co-workers. This might mean requiring remote workers to spend certain days or weeks in the office or facilitating instant messaging and social media communications to replicate office camaraderie and ensure check-ins with management.
Think through the workers' home office issues. Address potential problems related to data breaches by setting policies and investing in software to secure communications. Also think through ergonomics. "A growing number of workers' comps claims are a result of people working at home," Lewis says. "And one of the biggest issues is people working at the kitchen table, which is several inches higher than your desk."
Devise measurement tools. This might be turnover rate, worker productivity, revenue generated per employee or engagement data. "If you don't manage it, you can't know if you're successful," Debnam says.
Holly Kortright, senior vice president of human resources
Company: Deltek, software maker
Philosophy: Consistently listen to employees and aim for flexibility beyond work arrangements.
Proof it works: Revenue per employee is up.
For the past two years we've conducted an engagement survey, and by far the No. 1 topic people wrote about in the comments section was flexibility. Plus we have large operations in Europe, where flexibility is expected, and we have to meet those demands to attract top talent there. We've had an informal program for a long time, but three years ago we realized that 23 percent of our workforce is remote. We wanted to find ways to formalize and build on that trend.
We started conducting training sessions to ensure that remotely working teams are efficient. Managers learn not to take for granted the informal collaboration that happens organically in an office setting. When you see each other every day, communication often happens unconsciously. When managing people remotely, managers have to consciously set aside time to reach out to employees. On conference calls they should make an extra effort to ask for opinions and input.
We've also had a lot of success through being flexible about technology. Until recently the company's standard for smartphones was BlackBerrys. But we found that many workers preferred other smartphones—especially those working in other parts of the world—and found it easier to work on other platforms. We now provide reimbursement for any smartphone, tablet or laptop, which has been
very well-received.
As we grow our operations in the Philippines, where we have a lot of technical workers, we find that flexibility has really helped. This includes allowing variable work hours as well as other tools that better the work-life balance, like meals on site and transportation help for those with limited access.
Anecdotally we know that since we've grown our flexibility programs, people are happier and more engaged. We do know that revenue per employee has gone up dramatically, and while we can't pin that entirely on flexible work arrangements, we know that people say that they do get more done because they set their own schedules.
Maryella Gockel, flexibility strategy leader
Company: Ernst && Young, global accounting firm
Philosophy: Increase flexibility to create a more family-friendly culture.
Proof it works: Retention rates are about equal for men and women.
Back in 1996, we noticed that women were leaving our firm at a much faster rate than men. While our assumption was that these women were leaving to be home with their families, our research found that they were leaving for organizations that they felt were more family-friendly. We started thinking critically about not only how we could retain working mothers, but how to develop a philosophy and culture that would enable all our people to thrive both personally and professionally—whether they were married or single or had kids or wanted to leave work early to go on a date.
Over the years we've implemented a number of programs, and today, out of our 45,000 employees in the United States, 2,500 work in formal flexible arrangements, including part time, seasonal or telecommuting. We also address work-life balance through generous time for parental leave, benefits for part-time workers, and backup adult and childcare.
But the majority of our flexible work practice is exercised informally and on a team level; we leave the details about time off or daily schedules up to individual managers. This past year we launched a new program to address the busy tax season from January to April. We asked each team to come up with a flexibility contract for the period. Everyone was different: Some preferred to work really hard during the week so they could take weekends off; others designated one day each week for each team member to go home early. The only requirement was that the plan addressed client needs.
We're constantly measuring the success of these programs. Two things stand out: Today our retention rate is about the same for women as it is for men. Also, to date more than 200 people in the Americas have been promoted to partner/principal, executive director and director while on a flexible work arrangement—and the majority of those have been women. This tells us that these arrangements do not impede an individual's professional success.
Niraj Shah, co-founder and CEO
Company: Wayfair, home goods e-commerce vendor
Philosophy: Hire workers out of college and let them direct their careers.
Proof it works: Ranked on Glassdoor's "Best Places to Work," the company has grown to $500 million in revenue since starting 10 years ago.
The first 60 people we hired were right out of college. We hired based on whether they were bright, team-oriented, friendly and hard-working—not based on the skills they had, but who they were. And as the company grew, we started filling the management positions with those employees—people who knew the company and who we knew to be hard workers. Since then we've always tried to promote from within.
Every time we have an opening, we encourage everyone in the company to apply. Today we certainly hire from the outside, but managers overwhelmingly choose people who already work here. As a result we have people who have worked in four different departments in four different roles—and those departments could be as divergent as engineering, sales and customer service. One of our first employees was hired from a waitressing position into customer service, where she worked for a few years. She then jumped over to merchandising, where she became a manager of several product categories before moving on to product management, where today she is one of the senior managers.
Allowing people to direct their own career paths nurtures a sense of loyalty that goes both ways: It shows we trust them and care about them, but it also allows people to gravitate toward roles that fascinate them, a trend that contributes to their enjoying their work and having the sense they are developing their careers.
Another benefit of allowing people to move freely between departments is that you cross-pollinate the company. Every group has a much better understanding of what other groups do and need, and they can appreciate one another and collaborate. And since there is such low turnover, people in new roles can usually ask lots of questions of their predecessor, who is likely still at the company.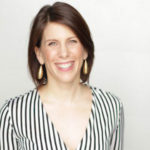 Emma Johnson is a business journalist, gender-equality activist, and founder of the world's largest community of single moms, WealthySingleMommy.com. Emma and her best-selling book, The Kickass Single Mom, and her organization, Moms for Shared Parenting, have been featured in hundreds of national and international media outlets.