How To: Develop a Mentorship Program
Guidance from an effective mentor can be rewarding professionally and personally for both the mentor and mentee. On the professional front alone, one JPMorgan Chase survey of the bank's mentoring program found that 87 percent of protégés reported significant career advancement as a result of the program.
But what does it take to create a successful mentorship program—whether one aimed at employees or one aimed at the community?
"Mentoring is not a replacement for good management or leadership, nor is it a replacement for the appropriate development or training program," says Alaina Love, management consultant and author of The Purpose Linked Organization: How Passionate Leaders Inspire Winning Teams and Great Results. "Nor is a mentor necessarily someone at the decision-making table advocating for someone to get a job or promotion."
Related: Get a Mentor and Get Growing
Instead, Love says, a valuable mentoring relationship is "one of trust between two individuals—one of whom is more experienced in the organization than the other—and provides insight and guidance, and perhaps helps to make connections."
Here are a few steps to creating an effective mentorship program:
• Identify a leader in your organization to champion the plan, says Beth Carvin, CEO of HR consultancy Nobscot Corp. "That will help focus the nature of the program," Carvin says.
• Seek out people who are truly passionate about being mentors. "They shouldn't want to do it just to get a feather in their cap," Love says, but rather see the value in mentoring for themselves, the mentee and the organization.
• Train mentors. Define their basic roles, and establish boundaries, including trust. "The mentee should trust that the mentor will not go and tell their supervisor what they said," Love says.
• Identify mentees. "Don't just announce the program," Carvin says. Instead, reach out through managers or the mentors themselves to nominate individuals to the program. Accurate pairings is perhaps the most important ingredient to successful mentoring. Research shows that this is heightened when mentees participate in choosing their mentors, Carvin says.
• Create a framework for the relationship. Love advises requiring a one-year commitment from both parties and setting a minimum number of meetings, say, biweekly. "Establish a formal platform, then allow people to develop more natural relationships going forward," she says.
• Guide mentors to aid protégés in finding their passions. Ask the mentees about times when they were really excited or fulfilled. "Accept that the path the senior executive took might not be the right path for the mentee," Love says.
• Schedule gatherings for all participants to connect and share experiences. Quarterly meetings for the mentees and another for mentors can be great ways to build on experiences.
• Measure success. Over time, a successful mentor program should improve the individual mentee's professional success, as well as job satisfaction for both parties. "A successful mentor program should reduce turnover," Carvin says.
Chris Smith, founding partner
Company: Arryve, business consultancy, Seattle
Program: Employee mentorship
How it works: A three-tiered mentoring program available to all employees, which has helped the company grow to 60 people in two years.
We don't view ours as a separate mentoring program but as part of the DNA of what we do. We look for mentoring attributes starting in the recruiting and hiring process: the ability to listen, an appetite for teaching; and because mentoring is the role of a trusted friend—what is the person's likability factor?
One hundred percent of our employees are mentored. When you're hired, you're assigned what we call a buddy. This person's specific responsibility is to act as a trusted confidante, to make the new employee feel comfortable, to be the person they can ask dumb questions. Buddies are assigned through our HR department as a result of what they learned about people through the hiring process. We ask the buddies to spend about three hours a week with their mentees.
After a year, the mentee can decide if they want to move on to the next step and be assigned a mentor, which is a more formal relationship focused on career goals. This person might be inside or from outside the company—professionals we find through our personal networks or professional organizations. We give mentors a budget of a few hundred dollars per year to spend on the relationship. Some people go snowboarding; others go to dinner a few times a year.
The third type of mentor is a career adviser. In addition to meeting the mentees' interests, these mentors are also accountable to the company. Career advisers have management responsibilities and help the mentee set annual goals required for promotions. An employee can have as many as three mentors at any given time, though they usually have two.
We also encourage our employees to become mentors to professionals outside our company and through community programs like Big Brothers Big Sisters.
I was a mentor for a young woman for two years. She was going back and forth on whether consulting was the right fit for her, and ultimately we lost her—our top-performing employee—as a result of my supporting what was right for her and her career ambitions. But that came back full circle when she hired us later in her new position.
Mentoring leads people to feel more supported. If they're happy employees, the clients are happier, and that leads to more referrals and more revenue. We see a linear flow of how mentoring drives our bottom line. Mentoring might also benefit us in indirect ways, like creating new networks, referring new employees or driving a new client relationship. Why wouldn't you do it? There is no downside.
Related: 5 Steps to Find the Right Mentor for You
Brian Hamilton, co-founder and CEO
Company: Sageworks, financial analysis provider, Raleigh, N.C.
Program: Inmates to Entrepreneurs, founded in 2008
How it works: Hamilton and others teach basic small-business classes to inmates. Interested inmates are then connected with business leaders for one-on-one mentoring, which is conducted in person and via email, and sometimes continued after the mentee is released.
I was inspired by several life experiences, including a cousin who died while incarcerated, as well as speaking with inmates while accompanying a minister friend who worked with the population. I asked them what they planned to do when they got out, and they'd say, "Get a job." I thought: "Jeeze, that's a neat trick. It's tough enough to get a job in this economy, much less with a record."
After several years of teaching one-off courses aimed at helping inmates start low-cost service businesses like lawn care and house painting, I realized that was not enough. Some of these people needed a friend to offer very specific advice on their business ideas.
Word got out and mentors started volunteering; half of our mentors are former inmates. We match them based on where they live, plus the experience of the mentor and the type of business the inmate wants to start.
We meet monthly with our mentors and help them engage with the inmates. It might seem obvious, but we talk about things like, Do not talk down to the mentees. Be yourself—you don't want to sound street, but you also don't want to talk above people. Inmates hit lows many of us never hit, and there is no bullshit with them. If their idea stinks, tell them so. If they don't do what they said they would, hold them accountable.The most effective mentors in our program are those who have been in prison before because they know how to communicate with the inmates.
One of our success stories is a woman who started a housecleaning business and has done very well. One of our mentors was so impressed with her that he hired her as a subcontractor for commercial property cleaning. Her mentor, AJ, is a Marine Corps drill sergeant who gets in your face and doesn't let you make excuses.
Bob Owens, CEO
Company: O,R&L Facility Services, commercial real estate maintenance and management, Orlando, Fla.
Program: O,R&L Mentoring Executive Forum, founded 2009
How it works: Company execs mentor local women- and minority-owned maintenance and management businesses and help them identify new opportunities.
Our goal with our executive forum is to help women- and minority-owned firms not make the same mistakes we made 21 years ago. We meet with these companies quarterly, and we give general advice, sharing our P&L statements, our method for pricing projects successfully, our strategies for generating new business and examples of successful projects in the past.
The other goal is to form strategic partnerships. In some cases we work together with these businesses on proposals for the public sector. Other times they work with us as subcontractors, which helps them gain market share.
These companies in many ways are our competitors, but we look at all business relationships as critical alliances. Sometimes they might have experience or expertise that we do not have, and we can use them as subcontractors. And by mentoring these companies, we ensure that our partners meet our high levels of service.
Personally, as the leader of a growing company, I sometimes lose sight of the benefits a small company provides to the client. Working with these organizations gives us an edge against the mega corporations we compete against.
In addition to the executive forum, we mentor inside our company; our supervisors and managers actively work with each employee to help them visualize their career paths. They detail the responsibilities of each role and what it takes to get there. Employees are fostered at every level, and it is part of the review process for employees to say where they see themselves in two, five and 10 years. Then management steers them toward those goals.
I've had people tell me that at their previous companies, no one ever talked to them about being anything but a cleaner. But we've mentored several people who started at the bottom to be regional managers. I get personal satisfaction out of seeing people advance and grow. It is also part of our company culture—it makes our company more competitive in the long term when everyone is thinking about success and growth.
Related: Woman to Woman: 5 Ways to Make Your Mentor Relationships Blossom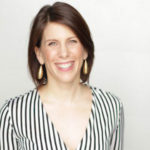 Emma Johnson is a business journalist, gender-equality activist, and founder of the world's largest community of single moms, WealthySingleMommy.com. Emma and her best-selling book, The Kickass Single Mom, and her organization, Moms for Shared Parenting, have been featured in hundreds of national and international media outlets.