How To: Build Your Brand with Facebook
You've got a solid company and a winning brand. Do you really need to get wrapped up in the Facebook craze? What's the big deal, anyway?
"Facebook offers a free booth at the world's largest tradeshow with 600 million visitors, so why not be there?" says Jennifer Abernethy, a sales and marketing consultant and author of The Complete Idiot's Guide to Social Media Marketing. "This is a business revolution that is taking place right now, and it is good to have a presence there."
The key is to identify your target audience, develop an authentic voice, and keep an open mind as the technology and your Facebook presence evolves. "We don't know what Facebook will look like in two years," Abernethy says. "But it is never too late to jump on the bandwagon."
Who, What and How Often?
While you may feel the urge to jump in feet first to compete with company pages with millions of fans, the key is to take your time and develop a strategy that you can build slowly, says Michael Bird, president of Des Moines, Iowa, social media consultancy Spindustry. A large number of fans is less important than a few fully-engaged fans. "Take some time to develop your voice and to focus on the audience who will use that brand," Bird says. For example, just because you have three product lines does not mean you automatically need three Facebook pages. Instead, determine who uses your products and create a page that focuses on them.
It is essential to figure out who this target audience is and how to communicate with those people. Are they busy moms? Single urban guys? Broke college students? No matter who your target customers are, talk to them like they're real people. "They don't care about your product lines or corporate language," Bird says. "People have an inherent cynicism about the corporate veil. The whole idea behind social media is giving people a peek behind that veil. You have to be informal and authentic, and engage in a way that encourages two-way communication. People like to share things they're passionate about, just as long as they're sharing news they're proud of."
It will take trial and error, but post not only about your product news, but headlines, insider tips and contests that appeal to your target audience. "Facebook can help broaden the definition of what your company does," Bird says. For example, an athletic shoe store might post a video about post-workout stretches—positioning the sales team as physical fitness experts, not just pushy peddlers.
Post at least once per week, but aim for several times weekly. In the initial months of your site, it helps if readers have something to look forward to—say, tips on Tuesdays and new recipes on Fridays. But it is important to stay nimble enough to spontaneously react to relevant headlines and commentary.
Rules of Engagement
Kinks and challenges will no doubt present themselves. A couple guidelines to live by include:
⇒ Embrace customer support issues. If fans post their complaints on the wall, use it as an opportunity to showcase your service team and commitment to resolving problems. "A negative message dealt with well is better than one not raised at all," Bird says.
⇒ Remove off-the-wall wall posts with care. Truly offensive or inappropriate comments should be deleted, while those that are simply out of line ought to be responded to professionally. "If they're making a statement of mistake, correct them and disengage," Bird advises, but deleting is a stickier matter. "You potentially break the authentication of your site if you delete a post," he says. A good rule of thumb is that if the comment were made aloud in a town hall meeting, would the police escort the messenger out? "If the answer is yes, deleting is appropriate," Bird says.
Other Brand-Building Facebook Ideas:
Give your CEO a high profile. This person should have his or her own active Facebook page, complete with an updated profile picture, Abernethy says. "Gone are the days of the elusive CEO," she says. "People want to meet the people behind the company."
Worried your business is too boring for Facebook? Profile your employees, customers or partners. Post a video of your team or manufacturing facility.
If you post a poll to select your next product, actually launch that product.
When it comes to coupons, post only the killer deals. "This is not where you post coupons with all the asterisks and exceptions," Bird says. "This is where you make people say, 'That's insane—how do they do that?' It's a great way to get people to hit the 'like' button."
First-Person
First-Person
First-Person
Company: HRE Performance Wheels, high-end wheels for sports and luxury cars
Source: Chris Lunhow, CEO
Launched Facebook fan page: August 2010
Facebook fans today: 27,000
Facebook strategy: Target younger, aspirational potential customers.
Types of posts: Product and company updates, partner and customer profiles
When I came to this company in 2006, we were old-school and spent 80 percent of our advertising budget offline, including print ads in specialty lifestyle magazines like Robb Report. Traditional print advertising is very expensive, slow moving, and it is hard to figure out if you're getting any ROI. Around that time we realized that people who were buying our products were going online for information.
Facebook allows us to form relationships with new generations of customers. We care more about connecting with younger people than we do our older clientele—folks with money in their 40s and 50s and 60s already know us, and if they don't know us, they don't care about us. We're speaking to people who might buy a Lexus 3-series when they get their first job and then move up to a 5-, then a 7-series, then a Porsche when they would buy our product. That is the trajectory of our relationship with our customers.
Prior to social media we were viewed as an iconic and unreachable brand. But with social media we are much more connected with our fans, customers and partners. We seem much more accessible.
A lot of strategic insights have come out of our Facebook page. For example, thanks to what we've learned about this aspirational customer, we are now launching a small merchandise store with branded, affordable shirts and keychains. Also, Facebook analytics helped us realize that the No. 1 location for our Facebook fans is Riyadh, Saudi Arabia, which really surprised us, since the HRE dealer there is new to the brand. As a result, we set up meetings with dealers and customers there, and we're strategizing about growing business in that part of the world. In this way, Facebook will help us with our goal to move our international sales from being just 40 percent of total sales today to 75 percent in a few years.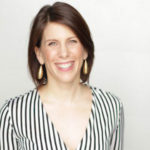 Emma Johnson is a business journalist, gender-equality activist, and founder of the world's largest community of single moms, WealthySingleMommy.com. Emma and her best-selling book, The Kickass Single Mom, and her organization, Moms for Shared Parenting, have been featured in hundreds of national and international media outlets.