How To: Build New Leaders
For any business that lasts, it's incumbent upon current leaders to build a deep farm system of developing leaders. Mentorship programs are one answer.
Mentor programs may sound like a cozy addition to your company-culture mission statement, but they're also powerful business practices. A 2013 study by the business analytics firm Vestrics looked at participants in Sun Microsystem's mentoring program and found worker retention rates jumped 69 percent for the mentors and 72 percent for the mentees over seven years, saving the company $6.7 billion in staff replacement costs.
But isn't mentoring expensive? Complicated? Time consuming, with little ROI?
No, no and no, says Liz Selzer of Mentor Leadership Team, a consultancy that helps businesses worldwide build, repair and improve their corporate culture. "Mentoring is so great because it is a very basic process that uses concepts that are relevant across culture and industry," says Selzer, who has helped companies on six continents create such programs. "You can do a mentoring initiative at any company, of any size, anywhere."
Mentor programs lead to heightened productivity, lower turnover, increased innovation and a generally happier workplace.
While each organization's mentor program will be customized, it should hinge on two key themes: encouragement and accountability. "When you combine these two things, the results are powerful," Selzer says. Expect heightened productivity, lower turnover, increased innovation and a generally happier workplace.
Related: 8 Tenets of Good Company Culture—Does Yours Have Them?
Selzer also suggests:
Determine the company's goals for the program. This can include nurturing office culture, skills training, leadership development, innovation or retention. A mentor program should be an extension of the organization's identity and mission.
Set expectations. Outline goals of your mentor program, frequency of visits, the types of goals that should be set and tracked, and any documentation required.
Don't get hung up on training for the program. The most important factors are being consistent, following through, and holding both mentor and mentee accountable.
Be creative and flexible. Short-term mentorships are often more effective than multiple-year pairings.
In small or young organizations, it is fine for peers of the same age or position to mentor one another, especially in short mentorships of several months. "You can learn something from anyone," Selzer says. The most important thing for these organizations is to create a culture of learning early on, she says.
Alex Sopinka
31; Ontario; founder of Tasytt, an application that facilitates workplace onboarding
In our company, every new employee gets to pick a mentor (empowering each one from the first day of employment), and together, the employee and mentor create a plan for what the employee wants to learn and accomplish in the following three months. Every third month, the duo reviews and updates the progress and goals, and the mentor can award the employee points to be redeemed on the Tasytt platform for rewards, which in our office include $25 gift cards to Amazon and iTunes, a free lunch, company-branded merchandise, and even an extra week of vacation. We've had nine people go through the program in the past year. The result is engaged employees eager to learn and develop their personal and professional skills. Also, our knowledge-sharing means that when employees leave, their "tacit" knowledge doesn't walk out the door with them but is documented on our platform, which saves us a lot of time and headaches when bringing on new hires. In all, this leaves us with a company atmosphere that is positive and where people like coming to work.
Gene Caballero
36; Nashville, Tennessee; co-founder of GreenPal, an app connecting lawn care providers to potential clients
Our firm has a free accelerator program for its vendors (lawn care providers) that teaches customer service, landscaping best practices, quoting techniques, equipment maintenance scheduling and hiring best practices. A full 65 percent of all our business comes from the vendors who have gone through our mentorship program. These vendors see the value in our platform and have brought their own customers onto the GreenPal platform.
Caroline Duffy
58; Atlanta; founding partner of JACKSON | SPALDING, a marketing and communications agency
Every single employee of our agency has a mentor, a career coach whose feedback is also collected in annual reviews. The process has been in place since our founding in 1995, and a total of 230 people have gone through it. Today we can see the results in a firm of 135 people whose tenure averages 10 years—chasing, incubating and reaching their individual dreams with the help of our mentor system. Benefits include low turnover because we can identify and work through employee burnout, preserving and promoting company culture, close employee relationships, and deeper community relations because some of our mentees' goals and related accomplishments include volunteer work and sitting on nonprofit boards. Our company has grown and innovated thanks to this program. The current ownership team includes three former interns who grew up in the company, and our thriving video unit is the direct result of a mentee's goals being encouraged and met.
Related: 10 Ways to Find Your Ideal Mentor
This article originally appeared in the June 2016 issue of SUCCESS magazine.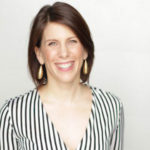 Emma Johnson is a business journalist, gender-equality activist, and founder of the world's largest community of single moms, WealthySingleMommy.com. Emma and her best-selling book, The Kickass Single Mom, and her organization, Moms for Shared Parenting, have been featured in hundreds of national and international media outlets.