How to Become an Optimist
There are countless legitimate reasons to feel hopeless in the face of a challenge—world affairs, or your personal health, career or relationship challenges. But moving forward and succeeding depends on having the right attitude.
Related: What Happy, Successful, Optimistic People Know About Life
Follow these tactics to combat everyday blues, and to pivot when you've gone down the rabbit hole of despair.
1. Accept that life is cyclical.
Remind yourself of past times when things looked dismal but ultimately turned around.
2. Make a list of all of your blessings.
This puts energy and focus into the good in your life and shifts your paradigm. It also attracts more good.
3. Give.
When you worry about the future, those feelings often stem from a place of lack and fear. Reach out to someone you care about, and do them a favor. Listen to someone else having a hard time. Spend time volunteering with those less fortunate.
4. Take action.
Pessimism can be paralyzing. Write down a specific problem that is upsetting you—whether it's a symptom of geopolitical strife, a professional challenge, or simply feeling lonely. Write down one thing you will do each day to make it better. Do that thing.
5. Read, watch and listen.
Read articles and books, watch movies and listen to interviews about successful people. A common theme? Conflict. It's the human condition; the choice is how you respond.
6. Shake it up.
If you see no way out of a situation, do something different. Whether you're trying a new marketing tactic for your business, traveling solo to somewhere you've never been, taking a new route to the office, or shaking up your breakfast routine, different action nets different results and a different mindset.
If you see no way out of a situation, do something different.
Ross Black
39; founder and CEO of Simple Box; Lynden, Washington
For years my company had only two competitors serving the needs of a small market. Then, over the course of 12 months, we found ourselves facing five new competitors, many of which had a win-at-all-costs mentality and were reckless in their pricing and spread rumors about our company. I began to feel overwhelmed, trapped and paralyzed by anxiety. One Thanksgiving, I woke up and realized how much I had to be thankful for—starting with my family, my teammates and my customers. My focus shifted from fear to gratitude. I made the deliberate decision to be thankful for my new competitors because I knew that they would end up making us better. I spent the next year encouraging my team not to worry about anyone other than our own customers and how to serve them better than anyone else. In the past three years, we have more than doubled profits and grown to eight locations and 20 employees. Our customers love us, and we are enjoying what we do. I'm more optimistic than ever about the future of our company and the future of small business in our area.
Mark S. Babbitt
56; founder and CEO of YouTern; Colorado Springs, Colorado
At 40, I suddenly found myself a single father with full custody of four children. Although I valued the opportunity to raise my own kids, my workaholic tendencies were screaming, You can't be dad and a successful entrepreneur, too. Pick one! It turns out, I didn't have to make that choice. Parenting taught how to be present in the moment rather than patting myself on the back for being a great multitasker. Through my children, I learned the importance of being a mentor instead of a manager. Ultimately I learned how to become vulnerable enough to ask for help. In becoming both an engaged parent and a thriving entrepreneur, I not only saw hope in my future but I also saw myself becoming a much better leader and a much better father. The optimism the mindset change created became contagious, both at home with my family, as well as at work among my employees and partners. Today both my family and my businesses flourish.
Mariah Coz
26; founder of Femtrepreneur; Boston
Two years ago, I was hospitalized after my appendix burst. It was a very stressful time, and I worked right through the rupture. The doctors said I should be dead, and it was initially caused by stress and lack of sleep. I used that warning as a catalyst to create a much healthier lifestyle and business. I hired my dream team. I created more passive income opportunities. I also prioritized my wellness: nature walks, healthy meals, daily exercise and bubble baths. Whenever a crazy, unexpected challenge comes up I ask myself, How is this stressful event a good thing in disguise? What is it telling me that I need to do differently? That has completely changed my life. I've lost weight, enjoy working again, took an eight-week sabbatical to travel, and spend time with people I care about. My profits and revenue have exploded even though I work less. Instead of freaking out about what can go wrong, I focus on my belief that it will all work out for the best.
Related: How Positivity Makes You Healthy and Successful
This article originally appeared in the May 2017 issue of SUCCESS magazine.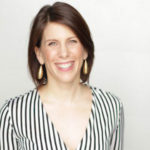 Emma Johnson is a business journalist, gender-equality activist, and founder of the world's largest community of single moms, WealthySingleMommy.com. Emma and her best-selling book, The Kickass Single Mom, and her organization, Moms for Shared Parenting, have been featured in hundreds of national and international media outlets.