How to Attract Top Talent
Hiring top talent is arguably the most important thing you can do to grow your organization, and it's a leading concern of many small-business owners. According to a survey by The Conference Board, 60% of companies seeking primarily white-collar employees are having difficulty finding qualified workers.
"There is a war over talent out there; it's much harder to hire great people than it was five years ago," says Paul McDonald, senior executive director of Robert Half International, the global staffing firm. An improved job market and a shift toward a service economy that values top employees makes attracting talent difficult for companies of all sizes, McDonald says, adding that in the fields of marketing, IT and some legal specialties, unemployment rates are below 3%.
Many small-business owners can find themselves intimidated by sexy competitor perks such as those at Google, Apple and Facebook, which make headlines with their 24/7 gourmet cafeterias, on-site massages and ample compensation packages that include profit-sharing. McDonald advocates for stoicism, though. "Yes, those sexy perks are nice, and they will attract a certain employee," he says. "But if you are a small business and can't compete on salary, don't focus on salary. Focus on what makes you different."
Kim Shepherd, CEO of Decision Toolbox, a national staffing firm based in Irvine, California, says employee engagement is a far better investment than a tricked-out campus. A 2020 McKinsey & Co. study found that having trust in leadership and being treated fairly by employers prompted greater work effectiveness than compensation for efforts. Multiple factors, including recognition for work—without a financial reward—the relationship between employer and employee, and equality in the workplace promoted greater employee well-being than compensation, although not more so than financial stability and job security. "Hire for soft skills and build a company where people want to work," Shepherd says. "People join a company, but they leave their managers. Be a manager who keeps employees."
To attract the kinds of hires that will help your company grow, take this advice:
Identify and build your brand. People want to work at Google because it's Google. "Practice your elevator pitch for what your company does and what it stands for," McDonald says. "Does it sound like a place where people want to work?"
Identify the social good. If philanthropy is a part of your mission, or if your product or service benefits the environment, bake that into everything you do, including your marketing and recruiting. This goes especially far with younger hires, McDonald says.
Create a marketing plan. "Business leaders often underestimate the power of media, especially when it comes to attracting millennials," McDonald says. Shepherd advises having your best marketing minds craft all job descriptions.
Devise job descriptions that wow potential candidates. "A job posting is prime real estate—do not make it boring!" Shepherd says. Describe what makes your business special, whether it is the family like camaraderie, unprecedented flexibility or the ability to change the world. "Skip tired, dusty terms like 'seeking great communication skills,'" she says. "Show your company's personality by using exciting words and language that reveal your company culture."
Keep all marketing campaigns fresh (two years is too old), and incorporate video and social media into your recruiting campaigns. Consider producing a "day in an employee's life" video, or other ways to tell your organization's story.
Be concrete in your job descriptions. If you are a well-funded startup, share how much investment you have and from which sources. If you offer work-life balance, give specifics. Top talent has heard the wishy-washy promises before.
"Cast a wide net," McDonald says. You should give employees incentives to recruit their friends and reach out to your own network to seek recommendations for top talent.
Invite interviewees to interview you. "I want people who are as picky about where they work as I am about whom I hire," Shepherd says.
Nancy Hua
CEO
Company: Apptimize, a mobile A/B testing software based in Mountain View, California
Tactics: Identify the best in the industry, take the time to truly get to know them and position the company to each recruit's personal needs.
Results: Apptimize has successfully lured engineers from Google and Pinterest. Nine months after launching, it counted customers from top apps in every major category.
We are a very small company and cannot afford to pay nearly as much as the big companies in Silicon Valley. But we've poached people from Google—where a programmer makes about $100,000 per year—even though we've paid much less than $100,000 per year for a similar position. Some people tell us they would work for us if the salary were zero. I have learned how to figure out what is important to each person.
I start by focusing on whom I want to hire. To find these people, I ask everyone I know for the name of the smartest person they know, and eventually I start hearing the same names. Those are the people I reach out to. Even if they're not ready to switch jobs at that point, I keep in touch with them, messaging with them periodically and friending them on Facebook, where I share updates about the company. They're invited to our team dinners out, and they get a sense of the family environment that they probably don't have where they work.
I take my time and really get to know someone. I figure out what stage of life they're in and what their interests are. Then it is up to me to show them what a cool company we are, how great our technology is and what it would be like for them to work at Apptimize. Sometimes, a month or two after I initially contacted them, I'm able to show them an update.
Because I truly get to know them, I'm also able to identify their strengths and show how those will allow them to excel working for us. I might see that they are really good at math and explain how they could use all their skills at our company. Or I identify what it is they don't like at their current jobs. Some people don't realize why they're unhappy in their situation until you help them figure it out.
Heidi Lamar
Owner
Company: Spa Lamar, a day spa in Scottsdale, Arizona
Tactics: Hire for the culture; empower employees.
Results: Within the first 10 years, Lamar tripled revenue to $1.5 million and grew the number of employees from 25 to 42, many of whom left leading corporate competitors.
We are located in a town that has more spas per capita than any place in the country. Some of our high-end competitors are part of giant hotel groups that offer employees wonderful benefits I cannot afford. Yet I am able to attract and retain a great core group of employees because I create a family environment.
It starts with the job descriptions posted. Every one contains the line: "Dictators, divas and clock-watchers need not apply." People who have worked in the spa industry understand exactly what that means, and the ones who want something different self-select and apply.
The first impression we make is in keeping with that image. There is a public expectation that when you walk into most spas, the people who work at the front desk have a certain ideal look, but they don't really connect with you. I hire real people—people who are warm and friendly and passionate about taking care of customers above all else. They happen to look like my guests: all shapes, sizes, ages and cultural backgrounds.
Our company pillars are posted throughout the premises, and we really practice them. The pillars state that we are profitable with happy employees and satisfied customers. We also have a rule that when one of us hears a colleague complaining, we stop them and ask them to say three positive things or ask how we can turn the negative around.
I am quick to implement suggested changes. When we were hit by the 2008 recession, I went to the team and asked for suggestions on how we could weather the revenue drop. The staff came up with a plan to cut pay across the board in lieu of layoffs, plus ways to save on vendors and utilities. It worked. We weathered the downturn and continued to grow.
Our culture is good for business. The family environment spills over into how clients are treated. Sometimes people leave and go to the big guys, but they usually return. They tell me: "The benefits were nice, but it wasn't home."
Jeff Oddo
President
Company: City Wide Maintenance, a Kansas City-based building maintenance franchiser
Tactics: Seek out personality fits that promote positivity, especially dynamic leadership, and make a commitment to mentorship and training.
Results: Under Oddo's tenure, the company has grown from sales of $3 million to nearly $400 million in 2020.
I took over the family business in 1996 and soon realized that the only thing that sets a company apart from competitors is its people. So I set out to hire the best people in the industry. But like in any other business, doing that is increasingly difficult. Plus we are a non-glamorous service industry. I can't offer stock options. I have to focus on what sets us apart.
It starts by hiring the right managers—people want to work with people they like. We aim to identify magnetic people. When we select franchisors, we first make them take a personality test to see if they are a cultural fit for our organization. During the interview process for positions at all levels, we spend a lot of time talking about what differentiates us. We discuss our commitment to service through charitable giving and volunteer projects, leadership development through classes and mentoring, and the fact that our smaller organization is less bureaucratic than bigger companies. All of these values are reflected throughout our marketing and social media messages. I'm always surprised so many candidates mention how impressed they are with our values.
We also put a lot of energy into peer recruiting. All employees are eligible for referral rewards, and they participate in our "I'm impressed" campaign. Each worker gets a stack of cards imprinted with the words "I'm impressed" and information about the company. When our people are at lunch or at church and interact with someone who they think would be a good fit at our company, they can give that person the card to start the recruiting process. Candidates who come in through these referrals have a more accurate picture of the company than those who come in through ads, and employees recommend only people they think will be a good match. This gives us a lot of feet on the ground constantly working toward our focus on hiring the right people. It's not something you can do in your spare time.
This article was published in February 2014 and has been updated. Photo by @vkstudio/Twenty20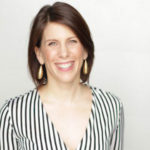 Emma Johnson is a business journalist, gender-equality activist, and founder of the world's largest community of single moms, WealthySingleMommy.com. Emma and her best-selling book, The Kickass Single Mom, and her organization, Moms for Shared Parenting, have been featured in hundreds of national and international media outlets.