How Many Books You Could Read If You Gave Up Your Phone for 30 Days
It's time we admit it: We need to put down our smartphones. Although we all have calls and texts we can't afford to miss, so much of our time is wasted scrolling through apps that it's become an unhealthy habit. If only there were an equally stimulating yet educational and stress-busting activity we could engage in instead, right?
Related: What I Learned About Relationships From 30 Days Without Texting
It's called reading.
Before refreshing that Facebook app, consider grabbing Jane Eyre or The Great Gatsby instead. Although research shows time and time again how unhealthy our phone addictions have become, diving into a good book continues to be hailed as the ultimate way to unwind. To show what you could achieve, check out this handpicked selection of best-sellers you could read if you gave up your phone-based activities for just one month.
Related: 5 Ways to Read More Books

SOURCE: MUSICMAGPIE.CO.UK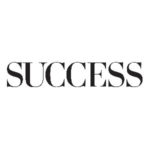 SUCCESS is your guide for personal and professional development through inspiration, motivation and training.