How I Focused My Startup to Achieve Success
by Mary Juetten, founder and CEO of Traklight, winner of SUCCESS magazine's 2013 Start Small, Win Big Challenge.
While watching morning surfers paddle out into the Pacific in beautiful Southern California, I met with SUCCESS magazine publisher Darren Hardy. As a first-time entrepreneur, I was grateful and honored to talk with Darren, who provided a wealth of feedback and advice not only for Traklight, but also for me as an executive.
Several weeks have passed since our breakfast, and I'm still thinking about our discussion. If only I could simply write out all the wisdom Darren shared with me. However, I think it'd be much more beneficial to share how his best advice—particularly the topic of focus—has helped shaped some recent changes at Traklight.

Coding or Selling
I talk too much. It's been that way forever. And if you get me going on our mission to educate people on intellectual property (IP) and empowering them to take control of it, I cannot shut up. Furthermore, I didn't realize that when I blurt out an idea, others think I mean to work it on it right away. These things happen when you're the CEO. I need to understand that with power comes responsibility. And I'm responsible for keeping my team on track.
One of our Advisory Board members, Dan Tyre, has coined the phrase "coding or selling: you must be doing one or the other at Traklight." Short version: no distractions. Here's an even shorter version per Darren Hardy: Focus.
Through his sage advice, Darren has forced me to reassess my limited bandwidth—and that of my team—to ensure we always know what we should be coding or selling, and focusing on doing just that. While we're purely focused on the two, I have taken a vow of silence in terms of talking about our ancillary stuff. I'm that serious about laser-like focus.
We now have a parking lot for great ideas, and every project must have an owner, a timeline and an entered spot in our new project management system. I have empowered everyone to blurt out "not now" if we get off track on something that is not coding or selling.

Mine to the Bottom of the Shaft
Darren explained that ideas or projects are like oil wells. You have to get all the oil out of the well before you move on. And yet, many entrepreneurs struggle with spreading themselves over too many wells with either too many products or services. Our CFO works full time in the mining business, so we've switched Darren's oil drilling analogy to mining. (It still applies!)
Up until recently we were trying to mine our software as a service (SaaS) products with entrepreneurs, our SaaS and enterprise products with attorneys, and private beta testing with established companies. Beta testing is important, especially for a growing startup. But all these mineshafts have spread our miners too thin.
We are now focused on mining that SaaS shaft for entrepreneurs. We can't sit and wait for new versions of code, for new API functionality, for improved shafts. We have delighted entrepreneurs with our SaaS products and need to repeat that success until we have a larger market share. We have to mine one shaft before we mine another.

Start with the End Goal in Mind
Another great story from Darren was that of Michael Dell, who turned down Walmart as a client after extensive pursuit because he had a different vision for Dell. He did not wish to become like Compaq. Michael knew his end goal and he made decisions based on it.
The competitor in me says we can do it all but I have to remember our end game. Traklight is not a lifestyle business. We are building a scalable SaaS company for entrepreneurs to identify and protect IP. We have a three-year plan. My team and I need to focus on that.
It's been about a year since I entered the SUCCESS Start Small, Win Big competition. Back then, sales were not at the forefront of my mind. Instead, I was dedicated to hiring stellar people who would help Traklight succeed, and stellar people we have! We're more than 10 Trakers strong. And with this incredible crew, it's time to focus. We have to mine that SaaS market so we can achieve our end goal.
Thank you, Darren, and all the amazing people at SUCCESS for your support.
Mary Juetten, Founder and CEO of Traklight.com, developed the idea for Traklight while earning her JD and has 25-plus years of business experience. Traklight is an innovative software company with a mission to help educate and empower entrepreneurs to be proactive in identifying, protecting and leveraging ideas through the use of online IP identification tools and resources. Follow Traklight on Facebook, Twitter or their blog.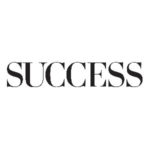 SUCCESS is your guide for personal and professional development through inspiration, motivation and training.