Here's What We Know About Today's Entrepreneurs
Running a successful business is not something that comes easily. It takes hard work and dedication, and even then success is not guaranteed. So what exactly is it about being an entrepreneur that makes people quit their cushy day jobs to take on this huge risk?
Related: Sick of Your Day Job? Looking for Freedom? The Answer Is the YouEconomy
A global survey in 2016 by design platform 99designs asked entrepreneurs what made them take the plunge and start a company. A poll of more than 1,700 entrepreneurs from the U.S., U.K., Europe and Australia revealed that becoming a business owner today is about creating a life that works for you. The survey found that the decision to start a business is dominated by a desire for self-fulfilment, freedom and passion rather than climbing the corporate ladder.
Today's entrepreneurs are resourceful. They like to teach themselves online and invest in their skills in order to further develop themselves and their businesses. Being a business owner takes courage. Therefore 28 percent of respondents said that gaining confidence was the skill they invested in most.
The entrepreneurs of today don't shy away from taking matters into their own hands. They are "DIY entrepreneurs" and have built their business from scratch. Even though starting a business doesn't necessarily mean becoming rich very quickly, more than 87 percent would found a business again. But the second time around they would avoid some mistakes they made when they started out as entrepreneurs. 19 percent consider "not asking for help" as their biggest mistake.
Related: How I Succeed in the YouEconomy
Take a look at the infographic below to find out more about the entrepreneurs of today and what really makes them tick.

SOURCE: 99DESIGNS.CO.UK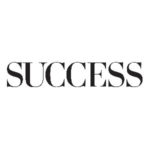 SUCCESS is your guide for personal and professional development through inspiration, motivation and training.