Here's How You Can Build Your Own Tiny Home
Thanks to the tiny home trend, you can now live in a space the size of an office supply closet. While the small house fad may not be new, one entrepreneur has raised the bar: the ability to build it yourself.
Designer Jacob Triche, 32, of Revival Supply Co.—a custom furniture company in Dallas—has created a build-your-own home kit (on the market for $4,500) that can be transported via pickup truck and put together by two people in around four hours. Oh, and in case you need to move it, you can take it apart and put it back together again—it weighs just 600 pounds. Designed for one or two people, the two-story structure has a ladder that leads upstairs and can fit a queen-size mattress.
"It's geared to be the most affordable, lightweight [and] easy to transport," Triche says. "An 'instant house' is what it's designed to be."
Triche says the tiny home has a myriad of possible applications, from disaster relief and missionary housing to accommodations for homeless people and hunters. He's working on creating a showroom right now so people can tour the tiny home before purchasing it.
"I think it's cool because it's outside the box," says Triche, who developed the idea when he went back to school for product design at age 26. "Instead of bigger is better, smarter is better—and more efficient."
Related: How Living with Less Can Give You More
This article appears in the April 2016 issue of SUCCESS magazine.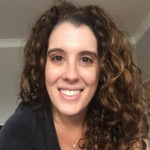 Jamie Friedlander is a freelance writer based in Chicago and the former features editor of SUCCESS magazine. Her work has been published in The Cut, VICE, Inc., The Chicago Tribune and Business Insider, among other publications. When she's not writing, she can usually be found drinking matcha tea into excess, traveling somewhere new with her husband or surfing Etsy late into the night.