Here's How Much Money You Spent on Rent Last Year
Have you ever wondered how much your state spends on rent every year? Maybe not—it's a little depressing. Here's a hint: It's a lot (unless you live in a few select states, such as Alaska, Alabama or Kansas).
Related: 10 Money Habits That Are Leaving You Broke
Check out this infographic, which details exactly how much each U.S. state spent on renting houses and apartments in 2016. Here are some interesting facts: California spent $101.9 billion (yikes); Alaska and Delaware, by contrast, spent only $1.3 billion each.
The infographic also includes the median cost of a one-bedroom apartment. In Wichita, Kansas, a one bedroom will run you only $470 per month. Compare that to the median cost of a one bedroom in San Francisco, California: $3,600. You can also see the percentage of renters (vs. people who own homes) broken down by state. California, Nevada, New York, Washington D.C. and Hawaii have the highest percentage of renters (more than 41 percent), while West Virginia, Maine, Vermont and other East Coast and Midwest states have much lower percentages (less than 30 percent).
Related: 7 Ways to Save Money by Simplifying Your Life

SOURCE: FORRENT.COM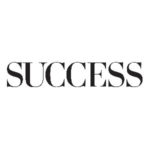 SUCCESS is your guide for personal and professional development through inspiration, motivation and training.