Healthy Employees Make Healthy Businesses
Investing in your employees' health can help your bottom line. Research indicates wellness programs improve the health, morale and productivity of employees and enhance communication and loyalty. And they can be tailored to the size and budget of your business.
For every dollar invested in health promotion, small businesses can save between $3 and $5 in health and safety costs, including medical expenses, absenteeism and workplace accidents, according to the Small Business Wellness Initiative, a community collaborative project funded by the Department of Health and Human Services.
Take a look at what some companies are doing.
L.L. Bean, a clothing and outdoor recreation company in Freeport, Maine, requires stretch breaks for employees several times a day. L.L. Bean also provides information on smoking cessation, nutrition, and weight and stress management.
Confluence, a Pittsburgh-based software company, encourages healthy living by installing bike racks and workplace showers for employees to take midday jogs. The company also started health challenges, with prizes as incentives for winners, including $1,500 toward exercise equipment, a gym membership or a spa package.
Workers at Lincoln Industries, a metal-finishing company in Lincoln, Neb., compete in an annual Wellness Olympics, with events like trash-can basketball.
Small businesses can begin with little changes, like replacing vending machine junk food with healthier snacks and distributing healthy living information from the Small Business Wellness Initiative (SBWI.org). The wellness initiative offers a downloadable list of 101 low-cost ideas for workplace wellness, such as inviting a local nutritionist or personal trainer to come in for lunch-and-learn events with employees, encouraging employees to form teams for walking or other activities, and supporting community events like fun runs or charity walks.
Download the free worksheet at SBWI.org.
Fun Facts:
The energy used by the brain is enough to light a 25-watt bulb.
The average adult falls asleep seven minutes after turning the lights off.
The average human brain produces 70,000 thoughts a day.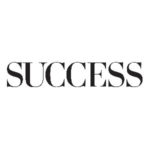 SUCCESS is your guide for personal and professional development through inspiration, motivation and training.