1968: Born May 12 in San Diego, the youngest of four, to parents Frank and Nancy Hawk.
Age 9: Older brother Steve gave Tony a blue fiberglass banana board as an outlet for Tony's hyper behavior.
Age 12: Sponsored by Dogtown Skateboards.
Age 14: Turned pro in skateboarding.
Age 16: Ranked the No. 1 skateboarder in the world.
Age 17: Bought his first home in Del Mar, Calif., and a second one in Fallbrook two years later.
1991: The popularity of skateboarding takes a nosedive.
1992: Refi nanced his home to start a skateboard company called Birdhouse Projects.
1996: Skateboard interest begins to grow again.
1998: Creates a children's clothing company called Hawk Clothing.
1999: Teams up with Activision to create Tony Hawk's Pro Skater video game for PlayStation, the first of many popular video games. Starts a TV production company called 900 Films.
1999: First skateboarder to master the 900 (2. revolutions in a half-pipe) during the televised X Games.
2000: Writes the New York Times Best-Seller, HAWK Occupation: skateboarder.
2002: Starts the popular Boom Boom HuckJam tour across America.
2002: Forms the Tony Hawk Foundation to create well-designed skateboard parks.
2007: Six Flags Fiesta Texas unveils its newest roller coaster, Tony Hawk's Big Spin.
2008: Partners with T-Mobile USA to introduce a limited-edition Tony Hawk Sidekick LX.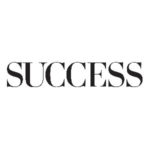 SUCCESS is your guide for personal and professional development through inspiration, motivation and training.