Harrison Ford's Slow Start in Hollywood
Harrison Ford wasn't always Harrison Ford (or Hans Solo. Or Indiana Jones). He, like many other starving artists, had a not-so-spectacular start as an actor—he played bit roles for years and years, did carpentry, and also worked as a grip on the documentary about The Doors.
This short video set to The Doors' song "People Are Strange" shows a young Harry Ford interacting with frontman Jim Morrison, somewhat accidentally. Watch "You're in the shot, Harry" on SUCCESS Videos.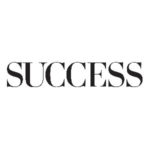 SUCCESS is your guide for personal and professional development through inspiration, motivation and training.