Business is good… but with a few tweaks and a little more money it could be even better. That's how business owners rationalize taking on debt to fund an expansion. In her latest best-seller, The Money Class: Learn to Create Your New American Dream, Suze Orman offers a few guidelines that may keep you from overextending yourself financially.
♦ Trust your gut. "If the thought of expanding your business makes you queasy, you should be cautious," Orman says.
♦ Figure out the real cost of expansion. "There is a tendency to forget that if you are physically expanding your operations, the expansion comes with fixed new costs. And it may take months, if not years, to earn the extra revenue that fully covers the expenses."
♦ Stash enough cash to cover salaries. You must have enough cash on hand to pay new employees—even if there's a delay between when you hire them and when you see an increase in accounts receivable.
♦ Have a 12-month cushion. "You must have an extra cushion of working capital to help you pay for the expansion as it gets on its feet," Orman says.
♦ Never borrow against your personal assets. You don't want to lose your home in the event that your business fails.
But remember: "There really is no such thing as a wrong time to launch or grow a business, as long as you do it responsibly," Orman says.
To read more from Suze Orman, check out her May 2009 cover of SUCCESS Magazine.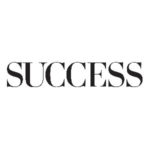 SUCCESS is your guide for personal and professional development through inspiration, motivation and training.