When Tom Hanks accepted the Golden Globe award for Big in 1989, he closed his lighthearted speech with a nod to his new wife, Rita Wilson. "I married a Greek babe…. Her folks are great; she's marvelous. Thank you babe for marrying me; you made my year already."
Fast-forward through the years. As their credits and fame grew, both for acting and producing, so did their family, with two sons in addition to a daughter and son from Hanks' previous marriage. Last April, they celebrated their 22nd anniversary, a feat that's rare for any couple, celebrity or not.
How do they make it work? "By not letting it fail," Hanks told a reporter—letting being the operative word.
Wilson's take: "We have a great time together; we have shared values and a desire to be committed to each other."
Hanks and Wilson haven't been shy about expressing the intensity of that commitment, either.
When Hanks accepted the AFI Life Achievement Award, he said, "I have been blessed beyond deserving. Since 1988, I have been happy in the warm embrace of a big, fat Greek family. I'm here because of my wife, Rita Wilson. She is the motivation of my best work. I wish everyone could share their life with as good a friend, as passionate a lover, as close a partner and as beautiful a woman as I have been able to with the mate of my soul, Rita Wilson."
The couple's life demonstrates that a happy, successful marriage requires ample servings of love, laughter and commitment. A little baklava now and then makes it even sweeter.
How to Enjoy a Lifelong, Happy Marriage
Laugh Often
52% of respondents to a Reader's Digest survey on marriage ranked spending time together talking, laughing and having fun essential to a good marriage. (Sex was ranked as most important by only 9 percent of respondents.)
Live Well (within Your Means)
22% more men are now getting rid of their expensive car leases this year, according to a survey by LeaseTrader.com. Financial trouble is a leading cause of marital stress and divorce; living within your means limits the money issues in your marriage.
Love Much
How do you keep that lovin' feeling? In The Marriage Devotional, Meera Lester offers 365 tips for lasting love. Tip No. 323: "Give selflessly to your spouse without thought of what you're going to get back. Love your mate unconditionally. Stick to your promises and uphold your marriage commitment."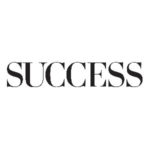 SUCCESS is your guide for personal and professional development through inspiration, motivation and training.