Get on Top of Your Finances With These 9 Apps
Organize your finances into an easy-to-digest calendar. Keep track of your different types of saving and spending (e.g., bills, food, transportation and gifts) on a monthly basis and learn where you can cut back.
If you're looking for a clean, simple interface, this is the app for you. Track your big-picture spending and saving, or use it to keep up with short-term items like holiday gift budgets.
For spouses looking to jointly watch their spending, download this app: It allows you to sync your phone with someone else's (with an upgrade). Features include different time periods (monthly, weekly or yearly), different spending categories and tracking reports.
Fans of the old-school envelope system for budgeting can digitize the process with this app. Simply link all of your financial institutions and the app will help you create virtual envelopes for your various expenses.
This all-in-one app allows users to sync their accounts for optimal family or couples budgeting. Other features include tools for paying down debt, financial goal tracking, spending reports and the ability to sync with one's bank.
If you're looking to take serious control of your spending, this is the app for you. One main feature is virtual envelopes that show you exactly how much you're spending in detailed categories like groceries, gas, entertainment, rent and eating out. You can also sync the app with another user.
One of the most popular budgeting apps out there, Mint is an overarching personal-finance app that lets you analyze your entire financial situation all in one place. Set a budget, keep track of your credit score, manage bills, connect accounts with others and more.
This personal-finance and budgeting app has all of the features that most do, plus a few unique ones. Clarity Money can help you manage subscriptions to ensure no unwanted accounts charge you, and it can help you lower your monthly bills.
If saving for something big is your main priority, Digit is the app for you. Every day, the app analyzes your spending and moves money from your checking account to your Digit account, where you can withdraw your savings at any time.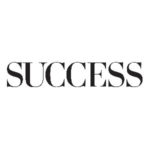 SUCCESS is your guide for personal and professional development through inspiration, motivation and training.