Gary Vaynerchuk Shares His Social Media Savvy
We asked for your greatest social media challenges and then sought solutions from Gary Vaynerchuk, author of Jab, Jab, Jab, Right Hook: How to Tell Your Story in a Noisy Social World.
Among the biggest quandaries, and his answers:
Q: How do you convert "likes" into customers?
A: "You've got to romance them," Vaynerchuk says. "The proper way to do it on social, in my opinion, is to put out some content that has some value before you actually do that."
Q: How can I be clear with the "ask" or to promote myself without seeming "sales-y?"
A: "When you're giving value, aka 'jab,' just give value, make it distinct, don't have any sales intention. Then when you ask for the sale, just say, 'Buy this,' and link. Just go in for it."
Q: What are some ways businesses can use LinkedIn to connect with their core audiences?
A: "Use your cellphone—between meetings, as you go into the bathroom, before you go to bed. Cellphones have scaled the ability, so if the LinkedIn app is not on your front home screen, you're missing out on 17–33 minutes a day of serendipitous engagement, which is what you're looking for."
Hear the rest of Gary Vaynerchuk's responses to SUCCESS readers' social media challenges.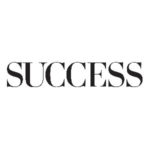 SUCCESS is your guide for personal and professional development through inspiration, motivation and training.