Gary Vaynerchuk On How to Box Your Way to the Top

SUBSCRIBE on iTunes or your favorite podcatcher app so you don't miss an episode!
Gary Vaynerchuk has been disrupting conventional marketing wisdom for years. It started with his family's wine business and has carried over to his new company, VaynerMedia. SUCCESS couldn't resist the opportunity to sit down with Vaynerchuk in order to discover his secret formula to entrepreneurial accomplishment. You'll be surprised to learn what it has to do with boxing.
This interview appears on the SUCCESS Talks Collection, available in the February 2014 edition of SUCCESS magazine.
Favorite quote:
"I mean at the end of the day, if you don't know what the story is of your brand or your product or your business—you're finished. And so, first and foremost, understand your story."
—Gary Vaynerchuk
You might also like…
SUCCESS Talks, the popular audio program included every month in SUCCESS magazine, is now available as a weekly podcast. We feature fascinating interviews with prominent business, creative and thought leaders such as Tony Robbins, Richard Branson, Tim Ferriss and Barbara Corcoran, and include key takeaways designed to help you put information into action.
Catch up on all individual episodes at SUCCESS.com/SUCCESSTalks or download the monthly SUCCESS Talks Collection with your magazine subscription.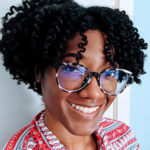 Lydia Sweatt is a freelance writer, bookworm, and bass guitar enthusiast. When she goes outside, a bicycle goes with her.