Five-Time National Champion Shares Unparalleled Leadership Insight
Mike "Coach K" Krzyzewski says that the 2015 NCAA National Championship won by his Duke Blue Devils is the favorite of his five titles, not because it was his most talented team, but because of the group's incredible culture. He tells SUCCESS contributing editor Don Yaeger why creating a winning culture should be the aim of any coach or leader, and the value it can have not only for an organization, but for each individual who buys into it.
Yaeger received exclusive access for the story, not only a deep-diving interview with Coach K that shed light on the behind-the-scenes leadership that allowed Duke to defy the odds during March Madness, but also participating in the K Academy, Duke's fantasy basketball camp that allows leaders from across America to learn basketball and life the Krzyzewski way.
"There was no strategy that changed the game. It was culture. It was the culture we work to build… where everyone is important and everyone's status is significant, whether you're the best player or the guy at the end of the bench."
—Mike "Coach K" Krzyzewski tells SUCCESS magazine, September 2015 cover story
Krzyzewski tells Yaeger that one of the most important traits of great leadership is the ability to adapt. College basketball was much different when Coach K took over in Durham, N.C. in 1980, and although the Blue Devils program he has built is viewed as the model for all of college athletics, the coach has had to change with the times as well, welcoming players who see the student athlete experience as little more than a jumping board to the NBA. Coach K tells SUCCESS how he's managed to keep his program's values intact while still fielding a winner.
Fun Facts About Mike "Coach K" Krzyzewski
Combining his wins as head coach of Army with those at Duke over a career that has spanned five decades, Krzyzewski has won 1,018 games. His five national titles are second only to legendary former UCLA coach John Wooden.
As the head coach of Team USA Basketball, Krzyzewski has won two Olympic gold medals, in Beijing in 2008 and London in 2012. His team is again the favorite to win the 2016 gold in Rio de Janeiro.
During a tough time for the Duke team in 2015, Krzyzewski challenged his players to write down the names of the special people in their lives for whom they compete. The coach himself wrote down his wife, his three daughters, his high school coach and his priest from his boyhood in Chicago, Father Francis Rog.
None of the players on Duke's 2015 title team had even been born yet when Krzyzewski won his first title at the school, in 1991.
"The most incredibly interesting thing about being a leader is what adjustments you make and how you make them while keeping your core principles alive and well."
—Mike "Coach K" Krzyzewski tells SUCCESS magazine, September 2015 cover story
What's Inside This Issue
The September 2015 issue of SUCCESS magazine, featuring Mike "Coach K" Krzyzewski, is all about coaching—how to be a willing learner who seeks opportunities for improvement and how to nurture the people who rely on you the most.
• The Inspiring Life Coach We All Share (Mom!)
• 9 Apps to Make You Happier
• Personalized Advice from Iconic Columnists John C. Maxwell and Dr. Mehmet Oz
• The Inspirational Story of an Inner-City Robotics Team
• A Real-Life Batman Using Personal Sonar to Solve His Blindness
The September issue of SUCCESS covers the field of coaching from all angles—not only athletics. First up, positivity writer Patty Onderko and small business expert Tory Johnson team up to explain the need to be coachable, and the three steps to embrace outside help which can lead to your improvement.
Elsewhere, Larry Keller dives into the thriving field of private coaching—which including more than 40,000 career and life coaches—and tells you how to find the right expert to meet your work and life goals. In a heartwarming story, columnist Melissa Balmain shares how her mom served as her first life coach, reflecting on how well the lessons that so many of us learned at a young age have served us into adulthood and as parents ourselves.
In another gripping read, writer Michael J. Mooney tells the story of two men cleared of crimes they didn't commit, how they have learned from one another to reach peace with the years they lost behind bars, and how they're embracing new lives of freedom and possibility.
From the leadership insight of Coach K to the lessons on strength found in the stories of our mothers as perfect life coaches and the tale of men attempting to rebuild lives taken from them unfairly, the special September coaching-focused issue of SUCCESS is a testament to the power of opening your mind and heart to others.
SUCCESS magazine writers and editors are available for interviews about the Mike Krzyzewski cover story and other features, including a profile of Texas Rangers baseball manager Jeff Banister; lessons on handling workplace disputes; the story of Daniel Kish, who teaches the blind to see through self-generated sonar; the exclusive look at the booming coaching industry and more.
Read the September 2015 cover story and learn about champion leadership from the legendary Coach K himself.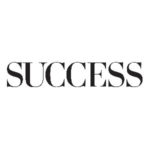 SUCCESS is your guide for personal and professional development through inspiration, motivation and training.