Finally, Sympathy Cards That Say What We Really Feel
Emily McDowell was diagnosed with cancer at 24. She didn't feel like most of the cards on the market did her difficult situation justice.
"We humans often have a very hard time knowing what to say when someone close to us is suffering with a serious illness or a loss, and despite wanting to connect, we often don't have the words to do so," McDowell, now 40, says. "Traditional get-well-soon cards don't really apply when you might not get well, and traditional sympathy cards are pretty narrow in scope."
The experience inspired her—nearly 15 years later—to launch a collection of empathy cards, which have poignant, irreverent and genuine sentiments about illness and loss, such as the best-seller: "Please let me be the first to punch the next person who tells you everything happens for a reason. I'm so sorry you're going through this."
McDowell already had a witty online greeting-card shop that she launched in 2013, Emily McDowell Studio. She added her empathy cards to the mix in 2015. The cards went viral. After launching, McDowell's company received 15,000 emails and her cards were featured on 300 news outlets and were shared on social media 6 million times.
"I wanted to provide an alternative that felt more emotionally authentic," McDowell says. "I often had trouble finding cards that resonated with me, and I wanted to create cards for the relationships we actually have, not the ones we wish we had."
Related: This College Entrepreneur Is on a Mission of the Heart
This article originally appeared in the October 2016 issue of SUCCESS magazine.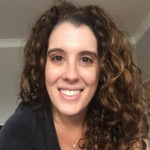 Jamie Friedlander is a freelance writer based in Chicago and the former features editor of SUCCESS magazine. Her work has been published in The Cut, VICE, Inc., The Chicago Tribune and Business Insider, among other publications. When she's not writing, she can usually be found drinking matcha tea into excess, traveling somewhere new with her husband or surfing Etsy late into the night.