If you're maxed out on hours but want to increase your income, try these tips for taking sales success up a few notches.
No. 1: Increase the size of each sale.
"There are two ways to boost your sales: Increase your number of clients/sales or increase the size of each sale. That's it. There is no mystery," says Amy Palmer, aka The Fear-Bustin' Sales Coach.
Seeking out, qualifying and signing new customers takes time and energy. It's easier and more efficient to boost your income by increasing the size of your sale. To do that, Palmer suggests strategies such as raising your prices, bundling products or programs together, or creating bigger and more expansive offerings.
No. 2: Look in your own backyard first.
"When I talk to small-business owners, many say they get a lot of business by 'word-of-mouth.' But when I ask them if they deliberately asked for a referral, I get a blank look," Palmer says.
Her advice: Set up a referral marketing campaign. Contact your customers every 20 to 30 days (either via phone, email or handwritten note), and share something of value with them. Every third contact should include a request for a referral.
No. 3: Leverage your sales results.
There are many ways to leverage results, for example, outsourcing or hiring a sales team. But Palmer says her favorite way to create leverage in her business is through joint ventures and partnerships. "Look for others who are trying to connect with the same audience as you. Specifically look for products and services that complement yours," she says. "By joining forces, you significantly increase your opportunity."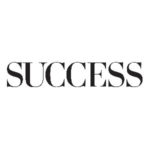 SUCCESS is your guide for personal and professional development through inspiration, motivation and training.