Event: Tory Johnson's Spark & Hustle Conference
Tory Johnson's Spark & Hustle is a 20-city tour across the country that hosts one-day conferences for women, designed to help them experience big breakthroughs in their business and themselves.
SUCCESS contributing editor Tory Johnson first launched her Spark & Hustle tour to give aspiring small business owners the tools and connections to become successful. According to Johnson, you'll learn, laugh, and leave with a treasure trove of value that's designed to boost your bottom line. Women attend the events for two main reasons: content and connections. Learn fresh ways to build your business by converting passion and purpose to profit, and meet prospective clients, customers, collaborators and champions.
SUCCESS has partnered with Spark & Hustle and Lifetime Moms to provide 20 lucky conference attendees a chance to be featured on SUCCESS.com and win a prize pack, valued at $10,000. Purchase tickets and be entered to win at SparkandHustle.com.
Tuesday, May 22 – New York
Thursday, May 31 – Los Angeles
Tuesday, June 5 – Washington DC
Thursday, June 7 – Minneapolis
Tuesday, June 12 – Raleigh
Friday, June 15 – Atlanta
Tuesday, June 19 – Tampa
Thursday, June 21 – Dallas
Monday, June 25 – Tulsa
Wednesday, June 27 – Nashville
Tuesday, July 10 – Denver
Thursday, July 12 – Houston
Tuesday, July 17 – San Francisco
Thursday, July 19 – Seattle
Tuesday, July 24- Chicago
Thursday, July 26 – Detroit
Thursday, August 2- Phoenix
Tuesday, August 7 – Boston
Thursday, August 9 – Pittsburgh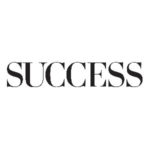 SUCCESS is your guide for personal and professional development through inspiration, motivation and training.