Ep. 98: Health Hacks for You With Jillian Michaels
This episode is sponsored Gusto.
Getting and staying healthy can be hard, but it should always be a priority. Shelby and Josh want to help make healthy living easier for you with this episode focused on health hacks. They get advice from America's most renowned personal trainer Jillian Michaels, who can be your personal trainer, too, with her new My Fitness app. We also share our own list of shortcuts to a healthier you.
Takeaways:
Josh is getting married! He chats with Michaels about the My Fitness app and how he plans to complete its Wedding Warrior program before the big day.

Michaels shares tips to keep working toward your goals, fitness or otherwise:

Make sure it's a change you really want to make.
Establish your why.
Have an emotional connection to the end result.
Seek expert advice before you get started.
Make sure your action plan caters to your lifestyle. Be realistic!


Plus, Michaels shares what she has learned about motivation while working in the fitness industry:

Motivation is intrinsic, inspiration extrinsic.

"Being a good source of inspiration is by walking the walk as well as talking the talk. Leading by example. In truth, that's going to be the most effective way that you can motivate people, is allowing them to see."


Finally, Shelby and Josh share a few of our own health hacks for 2018.
Favorite quote from this episode:
"A lot of behaviors associated with change or transformation… are going to require work and sacrifice on your part…. If you have the why, you can tolerate the how. Work with purpose is passion; work without purpose is punishing."
—Jillian Michaels
You might also like:
Send your thoughts to [email protected].
Sponsors:
To help support the show, Gusto is offering our listeners an exclusive, limited-time deal. Sign up today and you'll get 3 months free once you run your first payroll. Just go to Gusto.com/SUCCESS.
SUCCESS Insider is a weekly podcast to engage, educate and inspire emerging leaders and success seekers.
Every week, SUCCESS.com's Shelby Skrhak and SUCCESS magazine's Josh Ellis will discuss the latest trends in personal empowerment, entrepreneurship and career development. We'll dig into books, ideas and news you'll want to know about. We'll chat with special guests, including authors, industry experts, business leaders, trendsetters on our staff and other all-around successful people. And we'll have a lot of fun doing it. Join us!
Find complete SUCCESS Insider archives at SUCCESS.com/successinsider.
Find more SUCCESS podcasts at SUCCESS.com/podcasts.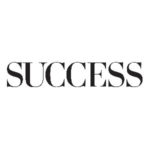 SUCCESS is your guide for personal and professional development through inspiration, motivation and training.