Ep. 95: Positive Inspiration in the Palm of Your Hand
This episode is sponsored by Gusto and Zola.
Would you take life advice from a text message? This mobile form of motivation is catching on with thousands of people already. Josh and Shelby sit down with the founders of Shine Text, a messaging service that sends daily positive and inspirational messages to its users, to discuss how they are changing the landscape of self-care. Plus, we discuss other apps, businesses and innovative ways that millennials are putting the personal back into personal growth.
Takeaways:
The co-founders of Shine Text, Marah Lidey and Naomi Hirabayashi, believe well-being should be a part of your daily routine. But here are three things they think well-being should not be:

It shouldn't be pricey.
It shouldn't be inaccessible.
It shouldn't be reserved for just vacations or holidays.


Hirabayashi describes how technology can build mass intimacy, connecting thousands of like-minded users:

"We are actually able to send, with the example of Shine, a message to hundreds of thousands of users, and they know that they have a one-on-one connection with Shine…. They also know that same message is going out to hundreds of thousands of people like them… and so this concept of intimacy helps actually create that sense of connection at scale."


Josh and Shelby chat about the future of personal development and share three learning platforms to fuel your growth:
Favorite quote from this episode:
"We just can't wait for the day when having a normal conversation about your well-being, and how you're doing, and having a day-to-day support through technology, and elevated by technology, is just the norm."
—Marah Lidey
You might also like:
Send your thoughts to you@success.com.
More tools for success:
Shine's new mindfulness app delivers well-being in the palm of your hand. With the Mindful Moments feature, you can customize your well-being journey by receiving interactive audio advice tailored for you. From topics like "Self-Care for Online Dating" to "Slaying Your Workday," it's all about conversational meditation. Download the app to get started today.
Sponsors:
To help support the show, Gusto is offering our listeners an exclusive, limited-time deal. Sign up today and you'll get 3 months free once you run your first payroll. Just go to Gusto.com/SUCCESS.
This episode is also supported by Zola. Zola is a wedding company that will do anything for love, and they're reinventing the wedding planning and registry experience to make the happiest moment in couples' lives even happier. From engagement to wedding and decorating your first home, Zola is there, combining compassionate customer service with modern tools and technology. All in the service of love. To sign up with Zola and receive a $50 credit toward your registry, go to ZOLA.com/success.
SUCCESS Insider is a weekly podcast to engage, educate and inspire emerging leaders and success seekers.
Every week, SUCCESS.com's Shelby Skrhak and SUCCESS magazine's Josh Ellis will discuss the latest trends in personal empowerment, entrepreneurship and career development. We'll dig into books, ideas and news you'll want to know about. We'll chat with special guests, including authors, industry experts, business leaders, trendsetters on our staff and other all-around successful people. And we'll have a lot of fun doing it. Join us!
Find complete SUCCESS Insider archives at SUCCESS.com/successinsider.
Find more SUCCESS podcasts at SUCCESS.com/podcasts.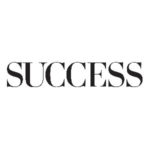 SUCCESS is your guide for personal and professional development through inspiration, motivation and training.