This episode is sponsored by Gusto.
Breathe deep and relax this week as we dive into the power of meditation. We chat with Mariam Gates, author of the children's book Meditate With Me, and discuss our own weeklong meditation challenge. Plus, Shelby and Josh share some tips for meditating at work.
Takeaways:
Josh kicks off the episode with a soothing guided meditation from Meditate With Me. Relax, breathe and listen along to find your inner peace.

Gates explains how mindfulness works in fight-or-flight moments: "Ninety-nine percent of the time, that revved up experience is not about what's happening anymore right here and right now. It's about our reaction. If we can take a deep breath… and we can feel for a moment… it shifts. It doesn't mean you don't have that situation, but you're so much better equipped to handle it."

Plus, she shares meditation tips to help you make it a lifestyle:

Meditation is about grounding your body. Pay attention to your breathing, the squeezing and releasing of tension.
It only takes five minutes a day. Start there and build your meditation muscle as you go.
It doesn't have to be perfect, because it's all about practice.
Get on a routine and stick with it.
Share mindfulness with your children. Get them in touch with their feelings early.
Favorite quote from this episode:
"Practice is not about sitting and feeling calm and peaceful. The practice is just sitting… even if you find that you're sitting for five minutes and actually you've redecorated your office in your mind. It'll start to shift."
—Mariam Gates
You might also like:
Send your thoughts to you@success.com.
Sponsors:
To help support the show, Gusto is offering our listeners an exclusive, limited-time deal. Sign up today and you'll get 3 months free once you run your first payroll. Just go to Gusto.com/SUCCESS.
SUCCESS Insider is a weekly podcast to engage, educate and inspire emerging leaders and success seekers.
Every week, SUCCESS.com's Shelby Skrhak and SUCCESS magazine's Josh Ellis will discuss the latest trends in personal empowerment, entrepreneurship and career development. We'll dig into books, ideas and news you'll want to know about. We'll chat with special guests, including authors, industry experts, business leaders, trendsetters on our staff and other all-around successful people. And we'll have a lot of fun doing it. Join us!
Find complete SUCCESS Insider archives at SUCCESS.com/successinsider.
Find more SUCCESS podcasts at SUCCESS.com/podcasts.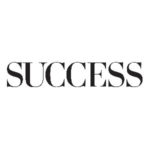 SUCCESS is your guide for personal and professional development through inspiration, motivation and training.