Ep. 93: 25 Successful People Who'll Change Your Life
This episode is sponsored by Gusto and StoryWorth.
Learning from those who have come before us is a critical part of success. On this week's episode, we're sharing some of those lessons, straight from personalities on our SUCCESS 25 list in the January issue of SUCCESS magazine. We also go to the archives for some sage advice from prior podcast interviews, and we sit down with list first-timer Tom Bilyeu to get his perspective on it all.
Takeaways:
This year's list of top achievers is full of people who've shared invaluable lessons:
Tim Ferriss on self-improvement:
"You're either getting stronger physically, mentally, emotionally, financially, or you're getting weaker…. I run my life like a series of two-week experiments. So what experiment are you running right now that could result in an improvement?"
John C. Maxwell on purposeful achievement:
"I think [an achiever is] a person who is doing something intentional that's not only making a difference in their own personal life, but I think is making a difference in the life of someone else also. I think that an achiever has to live beyond himself or herself."
Dave Ramsey on doing what it takes:
"I'm going to do the stuff it takes to win. I'm going to live like no one else…. It requires action. When in doubt, move something. Push something. Nothing is moved unless it's shoved, and expect friction when things move."
Tony Robbins on living your legacy:
I want that legacy while I'm alive. I'm not waiting until I'm dead to give away all my money and do things of that nature. I'm doing it now. I want to see people's lives touched as we speak."
Simon Sinek on helping others grow:
"When we get yelled at [by our parents], we don't run away from the house because we know our parents love us…. If we work in strong corporate environments where we feel that our boss actually cares about us… we are much more open, quite frankly, to criticism and negative feedback when it's warranted."
Favorite quote from this episode:
"I spent a lot of years chasing money just to chase money, and it's actually a terrible way to make money—and it's also a terrible way to live…. The struggle is guaranteed, and the money is not."
—Tom Bilyeu
You might also like:
Send your thoughts to you@success.com.
Sponsors:
To help support the show, Gusto is offering our listeners an exclusive, limited-time deal. Sign up today and you'll get 3 months free once you run your first payroll. Just go to Gusto.com/SUCCESS.
Discover and share powerful stories with StoryWorth. Give the gift of StoryWorth this holiday season and get $20 off when you subscribe at storyworth.com/successinsider.
SUCCESS Insider is a weekly podcast to engage, educate and inspire emerging leaders and success seekers.
Every week, SUCCESS.com's Shelby Skrhak and SUCCESS magazine's Josh Ellis will discuss the latest trends in personal empowerment, entrepreneurship and career development. We'll dig into books, ideas and news you'll want to know about. We'll chat with special guests, including authors, industry experts, business leaders, trendsetters on our staff and other all-around successful people. And we'll have a lot of fun doing it. Join us!
Find complete SUCCESS Insider archives at SUCCESS.com/successinsider.
Find more SUCCESS podcasts at SUCCESS.com/podcasts.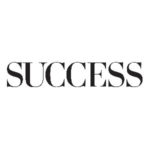 SUCCESS is your guide for personal and professional development through inspiration, motivation and training.