Ep. 92: 6 Ways to Start Your Life Renovation Now
This episode is sponsored by Slack and Away.
SUCCESS Insider is giving you a head start on 2018 with a peek at the January issue of the magazine and a discussion on the theme of self-renovation. Shelby and Josh share tips for doing a personal makeover in the new year, and writer Michael Graff shares a heartfelt story. Plus, we hear from a listener who is living their entrepreneurial dream.
Takeaways:
Josh and Shelby share an action plan to take on the new year:

Change your language from negative to positive.
Practice mindfulness-based stress reduction, like meditation.
Exercise to keep your heart healthy.
Make better New Year's resolutions with these 5 tips:

Make them realistic.
Create a goal that gets you excited.
Write down your goal.
Break it down into smaller steps.
Celebrate your small wins.
Don't let your problems get the best of you.
Don't be afraid to take risks. Be courageous!
Chip and Joanna Gaines built their inner courage long before the new year. Read about why they decided to leave HGTV's Fixer Upper at the height of its run.
Favorite quote from this episode:
"If you're going to renovate a home, you have to have the creativity and vision to see something that's not there but could be…. The same steps involved in renovating a house like Chip and Joanna do every episode of their show [are] the same steps, really, that go into making a change in your life."
—Josh Ellis
You might also like:
Send your thoughts to you@success.com.
Sponsors:
Today's show is brought to you by Away. For $20 off a suitcase, visit awaytravel.com/success and use promo code success during checkout.
Thanks to Slack for supporting SUCCESS Insider. Slack: Where work happens. Find out why at Slack.com.
SUCCESS Insider is a weekly podcast to engage, educate and inspire emerging leaders and success seekers.
Every week, SUCCESS.com's Shelby Skrhak and SUCCESS magazine's Josh Ellis will discuss the latest trends in personal empowerment, entrepreneurship and career development. We'll dig into books, ideas and news you'll want to know about. We'll chat with special guests, including authors, industry experts, business leaders, trendsetters on our staff and other all-around successful people. And we'll have a lot of fun doing it. Join us!
Find complete SUCCESS Insider archives at SUCCESS.com/successinsider.
Find more SUCCESS podcasts at SUCCESS.com/podcasts.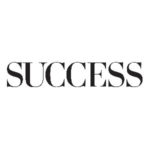 SUCCESS is your guide for personal and professional development through inspiration, motivation and training.