Ep. 91: How to Be Comfortable Being Uncomfortable
This episode is sponsored by Gusto and Lovepop.
Our goal on this week's episode is to make you uncomfortable—in a good way. To do that, Josh meets up with The Barefoot Executive author and speaker Carrie Wilkerson to discuss reaching outside your comfort zone. Plus, he and Shelby share tips for stretching yourself, finding your inner bravery and handling the things that make you uncomfortable when it comes to reaching for success.
Takeaways:
How do we get comfortable being uncomfortable? Wilkerson highlights the importance of taking the first step:

"First dance moves, first time in a new house, first time in a new job… if you're OK with those discomfort moments, those uncomfortable moments, then you can find growth. After we do it a few times, the muscle gets stronger. The dance moves get more normal. People get used to each other's weirdness."


When you're stuck in a rut, do these four things to get back on track:

Move toward your fears.
Give up control and try something new.
Switch up your routine.
Condition yourself. Personal growth is a like muscle.


Sometimes you just have to say yes. Shonda Rhimes did it for an entire year, following through on requests from important people in her life. Like Rhimes' Year of Yes, say yes to more things that get you out of your comfort zone.
Favorite quote from this episode:
"Humans, we're too comfortable. It's too easy to be where we are…. The people that do the most, that better themselves the most, that tweak all those things, are the people that are OK being uncomfortable."
—Carrie Wilkerson
You might also like:
Send your thoughts to [email protected].
Sponsors:
To help support the show, Gusto is offering our listeners an exclusive, limited-time deal. Sign up today and you'll get 3 months free once you run your first payroll. Just go to Gusto.com/SUCCESS.
Tired of those flat, two-dimensional holiday cards? Try out Lovepop's magical pop-up greeting cards. Unlock special pricing for five or more cards and get free shipping on any order by going to Lovepop.com/SUCCESS.
SUCCESS Insider is a weekly podcast to engage, educate and inspire emerging leaders and success seekers.
Every week, SUCCESS.com's Shelby Skrhak and SUCCESS magazine's Josh Ellis will discuss the latest trends in personal empowerment, entrepreneurship and career development. We'll dig into books, ideas and news you'll want to know about. We'll chat with special guests, including authors, industry experts, business leaders, trendsetters on our staff and other all-around successful people. And we'll have a lot of fun doing it. Join us!
Find complete SUCCESS Insider archives at SUCCESS.com/successinsider.
Find more SUCCESS podcasts at SUCCESS.com/podcasts.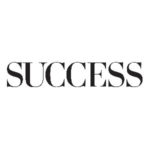 SUCCESS is your guide for personal and professional development through inspiration, motivation and training.