Ep. 88: Step One to Becoming an Influencer
This episode is sponsored by Slack.
We can't control everything in our lives, but we can use the power of influence to sway things in our favor. Before you can influence those around you, though, you must first learn to influence yourself. This week speaker and trainer Michael Bernoff shares questions we should ask ourselves regarding self-influence in a clip from his popular speech at SUCCESS Live Long Beach. Plus, Josh and Shelby discuss five ways smart people influence themselves.
Takeaways:
In his SUCCESS Live keynote, Bernoff gives some valuable advice all up-and-coming influencers can use:
Find a mentor

"If you want to get good at something, you have the ability to do it if you could find somebody that can help you get good at it."

Have a strategic influence over yourself

"You open [the fridge] and you're staring at the broccoli and the cheesecake or the chocolate cake. And at that moment you have a decision to make. Can I control who it is that I am? Do I have the power to close the door?"

Plus, Bernoff shares a couple of questions to help you understand your motives:

What would an outsider observe about my life? This question leads to an honest assessment of where you are right now.
What was my original reason for pursuing my passion? This questions reveals whether your purpose for getting started needs to change based on new circumstances.


Josh and Shelby swap personal stories about how hard it is to influence yourself. Two ways to make it happen include making peace with the uncontrollable and letting go of the past. Read more about influencing yourself here.
More tools for success:
How much could you learn in 10 weeks? The Jim Rohn Foundations for Success course will give you the tools to expand your potential in less than three months. It all starts with a free live broadcast today (Nov. 7) at 5 p.m pacific time., hosted by personal development giant Brendon Burchard. Sign up at jimrohn.com/insider.
SUCCESS is seeking nominations for the most inspiring entrepreneurs to feature in the YouEconomy 30 Under 30 list. Nominate yourself or another by Nov. 16 for a chance to be included. Read the submission guidelines here.
Favorite quote from this episode:
"It's not necessarily just influencing other people; it's about you becoming a person of influence."
—Michael Bernoff
You might also like:
Send your thoughts to you@success.com.
Sponsors:
Thanks to Slack for supporting SUCCESS Insider. Slack: Where work happens. Find out why at slack.com.
SUCCESS Insider is a weekly podcast to engage, educate and inspire emerging leaders and success seekers.
Every week, SUCCESS.com's Shelby Skrhak and SUCCESS magazine's Josh Ellis will discuss the latest trends in personal empowerment, entrepreneurship and career development. We'll dig into books, ideas and news you'll want to know about. We'll chat with special guests, including authors, industry experts, business leaders, trendsetters on our staff and other all-around successful people. And we'll have a lot of fun doing it. Join us!
Find complete SUCCESS Insider archives at SUCCESS.com/successinsider.
Find more SUCCESS podcasts at SUCCESS.com/podcasts.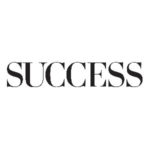 SUCCESS is your guide for personal and professional development through inspiration, motivation and training.