Ep. 85: What Type of Procrastinator Are You?
This episode is sponsored by Upside.
On this week's episode, we tackle a beast of a topic, procrastination. Shelby fesses up to her last minute tendencies and we talk with Mary Lamia, author of What Motivates Getting Things Done: Procrastination, Emotions and Success, to learn why so many people are procrastinators. And we discuss the different types of procrastination and some seemingly counterintuitive advice for beating them all.
Takeaways:
Lamia reveals the two factors that make high achievers shine:

They don't miss deadlines, whether they procrastinated or not.
They always produce quality work.
Lamia sheds some light on how our emotions can inspire processes for getting things done:
"If you're a deadline driven procrastinator, you're not going to be activated by a pile of dishes in the sink until something else triggers the emotion in you."
"We see procrastinators who are up against a deadline for a major project saying that they're distracted, and they're cleaning their closets and they're doing the dishes… They reprimand themselves for being distracted, when in fact, they are not distracted at all."
"They are simply activated by their emotions at that moment… The deadline isn't quite close enough. They're putting that energy into all those other things, and then they get to the task at hand and they pull it off."
Not all procrastination is created equally. Josh and Shelby highlight three common types:

Overwhelm: avoiding projects that seem too intense
Fear: avoiding the unknown
Lack of benefit: avoiding the risk-reward cycle in favor of comfort
Learn more about these procrastination types, including how to beat them, here.
Favorite quote from this episode:
"Procrastinators seem to be able to keep things in mind for a long period of time, mull it over, organize it, create an outline—and that's why they could spit it out in one drop. I admire them."
—Mary Lamia
You might also like:
Sponsors:
You deserve a better business trip. Start today by going to Upside.com and use the code INSIDER to get a minimum $100 gift card to Amazon when you book your business trip. Minimum purchase required. See site for complete details.
Send your thoughts to [email protected].
SUCCESS Insider is a weekly podcast to engage, educate and inspire emerging leaders and success seekers.
Every week, SUCCESS.com's Shelby Skrhak and SUCCESS magazine's Josh Ellis will discuss the latest trends in personal empowerment, entrepreneurship and career development. We'll dig into books, ideas and news you'll want to know about. We'll chat with special guests, including authors, industry experts, business leaders, trendsetters on our staff and other all-around successful people. And we'll have a lot of fun doing it. Join us!
Find complete SUCCESS Insider archives at SUCCESS.com/successinsider.
Find more SUCCESS podcasts at SUCCESS.com/podcasts.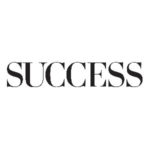 SUCCESS is your guide for personal and professional development through inspiration, motivation and training.