Ep. 76: How to Find Your Work-Life Balance
This episode is sponsored by altMBA and ShipStation.
Join us this week as we explore the theme of the latest issue of SUCCESS magazine: priorities. We get work-life balance tips from international speaker Carrie Wilkerson. We talk with Tom Bilyeu, co-founder of Quest Nutrition and Impact Theory, about how he quit worrying about money and found real worth by shifting his priorities. And we round out the episode with 10 steps you can take today to make living your priorities simpler.
Takeaways:
Wilkerson gives three tips for a healthy work-life balance:

Know your core priorities.
Share them with the people around you; get everyone on the same page.
When you make a plan, follow through. Let others see your consistency.


Drawing inspiration from The Matrix, Bilyeu gives his take on the red pill, blue pill scenario: "When I talk about taking the red pill, I'm really just talking about waking up to the way that the world really is…. I realized that all of my priorities were out of whack and I was living the cliché of money can buy happiness…. You really need to structure your life around something that you're going to enjoy and love, even if you're failing."

Plus, Shelby and Josh share an action plan for making progress in your life:

Assess your relationships. Could they be improved in any way?
Make sure your goals are still attractive to you. If not, refine them.
Be patient. People and circumstances change.
Get obsessed with achieving your goals.
Be deliberate. Take action and hold yourself accountable.
Get real with the people around you. Share your struggles.
Refocus when you need to.
Stress less.
Write down the five most important things to you, then prioritize them.
Chase fulfillment, not money, power or status.


Want to get the ultimate success plan from renowned entrepreneurs and innovators? Join us for SUCCESS Live Sept. 8-9 in Long Beach to maximize your potential. Get your tickets here.

Send us your thoughts on this episode at [email protected].

Favorite quote from this episode:
"Quite honestly, I believe that perfect life balance is a myth. What's good for you isn't going to be perfect for me…. Instead of us thinking of balancing precariously on this tightrope, think of the waves on a shore. There's ebb and flow, and there's rhythm."
―Carrie Wilkerson
You might also like:
Sponsors:
ShipStation is offering a free 30-day trial for our listeners. And with promo code INSIDER, you can get an additional month for free. Go to ShipStation.com and click the microphone at the top to enter the code.
Thanks to altMBA for sponsoring SUCCESS Insider. altMBA is now accepting applications. To find out more, visit altmba.com/successinsider. For special consideration, mention this podcast in your application and tell them SUCCESS sent you!
SUCCESS Insider is a weekly podcast to engage, educate and inspire emerging leaders and success seekers.
Every week, SUCCESS.com's Shelby Skrhak and SUCCESS magazine's Josh Ellis will discuss the latest trends in personal empowerment, entrepreneurship and career development. We'll dig into books, ideas and news you'll want to know about. We'll chat with special guests, including authors, industry experts, business leaders, trendsetters on our staff and other all-around successful people. And we'll have a lot of fun doing it. Join us!
Find complete SUCCESS Insider archives at SUCCESS.com/successinsider.
Find more SUCCESS podcasts at SUCCESS.com/podcasts.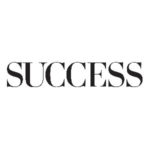 SUCCESS is your guide for personal and professional development through inspiration, motivation and training.