Ep. 75: 6 Tips for Giving and Handling Criticism
This episode is sponsored by altMBA.
Are you good at handling criticism? No? Well don't worry, not many people are. Join us this week to hear how Josh and Shelby handle their critiques of one another's podcast performances. We get six tips from Margie Warrell, author and SUCCESS contributor, on receiving criticism, and we give you some ways to make sure you are giving constructive feedback to your team.
Takeaways:
Warrell shares a few tips for making constructive criticism a little less scary:

Remember that not all criticism is worth your time. Focus on the valuable information and leave the rest.
Negative feedback isn't a sign of your worth, so don't take it personal.
Don't slam people who give you feedback. They might not feel comfortable doing it again.
Learn as much as you can, and when necessary, take action.

As managers, Josh and Shelby add their own personal tips for giving great feedback:

Make your critiques less harsh by angling your advice toward overall team success.
Instead of directly criticizing someone, find a shared goal you can both acknowledge.
Be mindful of your words. Try using "we" instead of "you."
Provide some context for your feedback and state the hard facts, without judgment.
Don't cushion negative critiques with positive ones―separate the good from the bad.
Be empathetic, understanding and positive.
Ask for feedback after you give it.
Send us your thoughts on this episode at you@success.com.
Favorite quote from this episode:
"Criticism can be invaluable and while it can be painful and difficult to take on, you don't want to miss out on the value that it holds for you."
―Margie Warrell
You might also like:
Sponsors:
Thanks to altMBA for sponsoring SUCCESS Insider. altMBA is now accepting applications. To find out more, visit altmba.com/successinsider. For special consideration, mention this podcast in your application and tell them SUCCESS sent you!
SUCCESS Insider is a weekly podcast to engage, educate and inspire emerging leaders and success seekers.
Every week, SUCCESS.com's Shelby Skrhak and SUCCESS magazine's Josh Ellis will discuss the latest trends in personal empowerment, entrepreneurship and career development. We'll dig into books, ideas and news you'll want to know about. We'll chat with special guests, including authors, industry experts, business leaders, trendsetters on our staff and other all-around successful people. And we'll have a lot of fun doing it. Join us!
Find complete SUCCESS Insider archives at SUCCESS.com/successinsider.
Find more SUCCESS podcasts at SUCCESS.com/podcasts.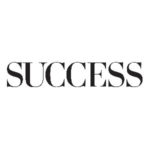 SUCCESS is your guide for personal and professional development through inspiration, motivation and training.