Ep. 72: Is No News Good News?
This episode is sponsored by altMBA and Slack.
They say no news is good news, but is that true? Join Josh and Shelby as they explore the ways that the news can actually be good for you. They sit down with Carlos Watson, co-founder of Ozy.com, an innovative news site that features very different stories from the regular news. On the flip side, hear what happens when you avoid the news all together.
Takeaways:
Watson weighs in on whether or not we should avoid the 24-hour news cycle: "I definitely appreciate people sometimes going to take news breaks… I think there's got to be a way that I can show you more of the world that doesn't just wear you down and wear you out—and that, in fact, informs you, maybe provokes you sometimes but also kind of stimulates you and makes you think bigger…. Go ahead and mark me down as one of those guys who hopes that we don't have to choose between smart and sexy―that something can be both."
Watson shares a few questions to determine if a news site is well balanced:

How many ways are they attempting to tell the story? Audio, film, listicles, infographics, etc.?
Do they tell it like it is? Not all stories have happy endings.
Do the stories have many sides, providing smart and flavorful content?
How many sources do the stories have?
Are the reporting teams diverse in age, gender and ethnicity?
Do they attempt to cover many different stories, and not only the big headlines?

Keep sending your thoughts, questions and success stories to

[email protected]

.
Favorite quote from this episode:
"We have to believe that our media is going to be smart and thoughtful and not just bring more noise, but give us insight. And there's a place in the market for the BuzzFeeds of the world, but we've also got to have a few OZY's that'll try to be insightful as well as enjoyable."
―Carlos Watson
You might also like:
Sponsors
Thanks to Slack for supporting SUCCESS Insider. Slack: Where work happens. Find out why at Slack.com.
Thanks to altMBA for sponsoring SUCCESS Insider. altMBA is now accepting applications. To find out more, visit altmba.com/successinsider. For special consideration, mention this podcast in your application and tell them SUCCESS sent you!
SUCCESS Insider is a weekly podcast to engage, educate and inspire emerging leaders and success seekers.
Every week, SUCCESS.com's Shelby Skrhak and SUCCESS magazine's Josh Ellis will discuss the latest trends in personal empowerment, entrepreneurship and career development. We'll dig into books, ideas and news you'll want to know about. We'll chat with special guests, including authors, industry experts, business leaders, trendsetters on our staff and other all-around successful people. And we'll have a lot of fun doing it. Join us!
Find complete SUCCESS Insider archives at SUCCESS.com/successinsider.
Find more SUCCESS podcasts at SUCCESS.com/podcasts.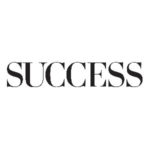 SUCCESS is your guide for personal and professional development through inspiration, motivation and training.