Ep. 71: The Problem With Millennials Is…
This week's episode is sponsored by altMBA and ShipStation.
Those gosh darn kids these days…. This week Josh and Shelby sit down for a roundtable discussion about millennials with some of the SUCCESS staff's very own millennials. We also hear from Tom Bilyeu about his interview with cover figure, leadership expert and millennial researcher Simon Sinek. And we dive into the mail bag for a letter from a listener who shares his story about how he got back up after hitting rock bottom.
Takeaways:
Entitled, lazy and hungry for instant gratification―that's how the millennial stereotype goes. Here's what the some of the millennial panelists had to say about it:
"[There's] a big discussion point, that millennials aren't buying houses, they're not buying cars, they're not saving…. Most of the time millennials answer, 'Well look at all these student loans we have.' " ―Josh Ellis
"[They say] we go out and we spend too much and we eat out too much and we drink too much…. I definitely have been more proactive recently about contributing more to my savings and my 401(k) and things like that. But I think that's what I'm definitely guilty of, is spending more than I should." ―Jesus Jimenez
"Millennials, they grew up with all the information and the knowledge they could possibly want, but with all of that came also this kind of hyper social world that millennials really had no choice but to compare themselves to." ―Shelby Skrhak
"I wonder if I'm behind because I'm not married, or if I haven't reached a certain level in my career, things like that. I see other people achieving on Facebook or Instagram or Snapchat or all these different platforms. But when it comes down to it, I don't really know the whole story behind their lives." ―Cecilia Meis
"I think I'm guilty of spending way too much time on my phone. And the interesting thing about that is sometimes when I'm at a family dinner, it's not just me, it's also my parents that are on their phone too much. So it's a stereotype that's given to millennials, but I think regardless of age, a lot of us are guilty of." ―Jesus Jimenez
Should Josh keep his remixing the spelling of Shelby's name at the beginning of each episode? Vote yay or nay by emailing us at [email protected].
Favorite quote from this episode:
"Simon asserts that these stereotypes are no fault of millennials because the single most defining influence on this generation has been technology. This addictive, amazing technology that we have available to us." ―Shelby Skrhak
You might also like:
Sponsors:
ShipStation is offering a free 30-day trial for our listeners. And with promo code INSIDER, you can get an additional month for free. Go to ShipStation.com and click the microphone at the top to enter the code.
Thanks to altMBA for sponsoring SUCCESS Insider. altMBA is now accepting applications. To find out more, visit altmba.com/successinsider. For special consideration, mention this podcast in your application and tell them SUCCESS sent you!
SUCCESS Insider is a weekly podcast to engage, educate and inspire emerging leaders and success seekers.
Every week, SUCCESS.com's Shelby Skrhak and SUCCESS magazine's Josh Ellis will discuss the latest trends in personal empowerment, entrepreneurship and career development. We'll dig into books, ideas and news you'll want to know about. We'll chat with special guests, including authors, industry experts, business leaders, trendsetters on our staff and other all-around successful people. And we'll have a lot of fun doing it. Join us!
Find complete SUCCESS Insider archives at SUCCESS.com/successinsider.
Find more SUCCESS podcasts at SUCCESS.com/podcasts.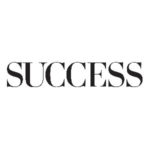 SUCCESS is your guide for personal and professional development through inspiration, motivation and training.