Ep. 68: Why You Need to Become an Optimist
This week's episode is sponsored by FreshBooks, Slack and ShipStation.
Are you an optimist, pessimist or a realist? Josh and Shelby discover which category they fit and discuss why being an optimist is so important to your goals and success. They talk with futurist and innovator Peter Diamandis about how to be an optimist even when faced with negativity. And we share a few stories to restore your faith in humanity.
Takeaways
Josh and Shelby share their quiz results to find out whether they are a pessimist, optimist or realist. Get your results here: https://www.success.com/optimism-quiz.
Diamandis takes an optimistic view toward problem solving: "Ultimately, there really is no challenge that can't be solved, and I say this with all truth, in all belief…. When I get concerned about something that's within my realm, within my sphere—I start to realize OK, this is the universe telling me I better pay attention to it."
Diamandis shares a few tips for an optimistic mind:

Stop watching the news; create the positive environment you seek.
Surround yourself with positive people.
Identify the most successful people in your life and follow their lead.
Josh and Shelby share their favorite stories about people showing kindness and caring for their fellow man. Read about them here.
Keep sharing your thoughts and ideas with us at

[email protected]

.
Favorite quote from this episode:
"Your mindset is your single most important attribute. It's more important that your knowledge, your wealth, anything. My goal is basically for people to realize the world is getting better at an extraordinary rate, and how you think about the world is everything."
—Peter Diamandis
You might also like…
Sponsors
FreshBooks is offering a 30-day, unrestricted free trial to our listeners. To claim it, just go to FreshBooks.com/insider and enter Success Insider in the "How Did You Hear About Us?" section.
Thanks to Slack for supporting SUCCESS Insider. Slack: Where work happens. Find out why at Slack.com.
ShipStation is offering a free 30-day trial for our listeners. And with promo code INSIDER, you can get an additional month for free. Go to ShipStation.com and click the microphone at the top to enter the code.
SUCCESS Insider is a weekly podcast to engage, educate and inspire emerging leaders and success seekers.
Every week, SUCCESS.com's Shelby Skrhak and SUCCESS magazine's Josh Ellis will discuss the latest trends in personal empowerment, entrepreneurship and career development. We'll dig into books, ideas and news you'll want to know about. We'll chat with special guests, including authors, industry experts, business leaders, trendsetters on our staff and other all-around successful people. And we'll have a lot of fun doing it. Join us!
Find complete SUCCESS Insider archives at SUCCESS.com/successinsider.
Find more SUCCESS podcasts at SUCCESS.com/podcasts.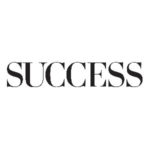 SUCCESS is your guide for personal and professional development through inspiration, motivation and training.