Enter to Win a Bantam Bagels $30 Online Gift Card via Instagram
Be one of the 5 lucky winners to receive a $30 gift card to Bantam Bagels by participating in SUCCESS' Instagram contest.
How to enter:
To enter, contestants will be asked to "Regram" or repost a particular photo which will be designated by SUCCESS. All nominations must be submitted via SUCCESS' Instagram account: @successmagazine and include the specific hashtags: #SUCCESSgiveaway #BantamBagels. By entering, participants state that all submissions shall become the property of SUCCESS. Participants grant SUCCESS a royalty-free, worldwide, perpetual, nonexclusive license to display, distribute, reproduce and create derivative works of their submissions, in whole or in part, in any media now existing or subsequently developed, for any educational, promotional, publicity, exhibition, archival, and all other standard SUCCESS purposes and to use their name and any likeness submitted for promotional purposes. SUCCESS will not be required to pay any additional consideration or seek any additional approval in connection with such uses. No purchase is required to enter the contest.
When to enter:
The contest photo will be revealed by SUCCESS on June 17th, 2016 at 1:30PM Central Time (CT). By submitting an entry, each participant agrees to the rules of the contest and states that they are 18 years old or older. Odds of winning depend upon the number of submissions received.
Who may participate:
Participants and nominees must be eighteen (18) years old or older. Individuals affiliated with SUCCESS magazine, Success Partners, Instagram or any of its affiliates employees, interns, contractors, and their immediate families (children, siblings and spouses) and others living in their households—are not eligible to enter the contest. SUCCESS magazine at its sole discretion will determine a contestants' eligibility. This contest is void where prohibited. Only U.S. residents are eligible.
Winners:
Five (5) winners will be chosen at random by SUCCESS.
Winners will be announced on June 24th, 2016 at 12:00PM Central Time (CT);
SUCCESS is not responsible for technical, hardware, software, telephone or other communications malfunctions, errors or failures of any kind (regardless of cause) or failed, incomplete, garbled, jumbled or delayed computer transmissions which may limit one's ability to enter the contest, or any injury or damage to participant's or any other person's computer or mobile device relating to or resulting from participating in the contest;
One entry per Instagram account.
Prizes:
Five (5) $30 gift cards to Bantam Bagels will be given away.
The winners will be notified by Direct Message on Instagram.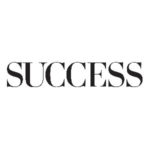 SUCCESS is your guide for personal and professional development through inspiration, motivation and training.