Email Campaign Examples: Do and Don't Tips
Janine Popick, CEO and Founder (VerticalResponse)
San Francisco
Do:
Use a pre-header (the first line of text above the body of your email) to serve as a secondary subject line. It shows up in the mobile version of your email and provides more content, giving you a second opportunity to hook customers.
Place meaningful text "behind" images so it will show up when someone's browser has the image function turned off. Recipients who can't see the picture will see "$25 coupon," for instance, instead of the meaningless "picture15."
Don't:
Ignore unsubscribes. If you do, you're violating the law. Most email software providers automatically remove unsubscribed addresses from your lists.
Have a faulty "from" label. The "from" line is one of the first things people see, and if it's anything other than your company name or the person your subscribers opted in to get emails from, they might become confused or annoyed and unsubscribe.
Ron Cates, Regional Development Director (Constant Contact)
Phoenix
Do:
Let people opt in rather than forcing them to opt out. And make sure every email you send has an option for the recipient to unsubscribe.
Set expectations when people sign up for your email list: Share how often you will send and the type of information that you'll include.Develop an editorial plan so you don't struggle to come up with a topic when you're scheduled to email again.
Ask subscribers what they want to hear about. Their answers will help you provide more relevant content to your customers; relevance boosts open rates.
Don't:
Sell, sell, sell. People dislike being sold to.
Have a spamlike subject line that uses ALL CAPITAL LETTERS, dollar signs, symbols, excessive punctuation and words like free, guarantee and credit card. Internet service providers (ISPs) may quarantine it, and recipients are unlikely to open what does reach them.
Fly by the seat of your pants. Instead, create an email plan and follow it.
Seamas Egan, Channel Sales Manager (Campaigner, j2 Global Communications)
Ottawa, Ontario
Do:
Brand your emails with your company's name so your message is recognized. This helps build open rates and brand recognition.
Use interesting, enticing language in the part of the email that is displayed in inbox previews.
Keep emails short and to the point.
Don't:
Use deceptive subjects, headings or messages to boost your open rate. The consequences: Your complaints will skyrocket, and you'll destroy your reputation with the people on your list.
Attach files to mass email; if you do, ISPs will probably block your messages or drop them in junk folders.
John Hayes, U.K.-based Marketing Specialist (Vocus)
Morrisville, N.C.
Do:
Build your list. To ensure that customers join and stay engaged, offer real benefits such as great deals, detailed insight or subscriber-only offers.
Send more campaigns to smaller groups of people. Get to know individuals on your subscriber list better (think of them as people, not contacts). Then segment the list so you can create targeted campaigns to particular segments based on previous purchases and/or interactions.
Don't:
Let your list stagnate. Instead, reach out if someone has given you his or her contact information.
Email when you have nothing to say. Boring, uninspiring emails will jeopardize the effectiveness of future campaigns.
James Thompson, Email Systems Manager (Infusionsoft)
Gilbert, Ariz.
Do:
Periodically send opt-in requests to "older" recipients to ensure they still want to hear from you.
Understand that list attrition is a natural occurrence. If you use the same list for years, open rates will decline.
Keep a consistent look and feel for your email templates and "from" address. (You can change it, but do so infrequently; consistency ensures quick brand recognition and loyalty.)
Don't:
Purchase a list of email addresses. This violates most sender and receiver policies, and no one wants unsolicited email. Lists also boost complaint rates.
Check out "Nailing Your Email Campaign" on SUCCESS.com for more information on reaching your target market.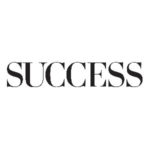 SUCCESS is your guide for personal and professional development through inspiration, motivation and training.