In today's fast-paced business environment, it's tempting to skip the niceties and jump right into closing the sale. Kevin Davis, author of Slow Down, Sell Faster, says if you want to improve your sales effectiveness, it pays to take your time. Davis offers these suggestions for increasing your sales by skipping the quick pitch.
►Remember, selling isn't telling.An effective salesperson spends time asking questions about the customer's initial needs and problems before reaching any conclusions or offering solutions.
►Dig deeper."Asking questions matched to your customers' buying process positions you against your competition," Davis says. Your competitors likely addressed your customer's initial need, but by digging deeper and identifying additional needs, you have the opportunity to differentiate yourself and offer greater satisfaction.
►Know why they should buy.It is important for salespeople to know at least three reasons why a customer should buy from them as related to the customer's specific needs. Davis explains that provoking more thought from your customers and focusing on their specific buying needs will help them buy faster.
►Set expectations.Help customers define realistic expectations during their buying process. Davis advises to ask more and better questions such as: "How will you know this decision was a success six months from now? A year from now?"
"When you slow down each sales conversation, you spend more time with your prospects than your competitors do," Davis says. "Relationships are so important to sales success, having a higher quantity and quality of time with each customer is going to result in higher sales."
In this chapter from Slow Down, Sell Faster, Davis explains the five most common mistakes "fast" salesmen make.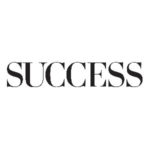 SUCCESS is your guide for personal and professional development through inspiration, motivation and training.