Providing freeProviding free ebooks, webinars
Providing free ebooks, webinars or complimentary consultations gives potential clients a taste of what you have to offer. And if you're doing it right, those prospects experience immediate results or gain instant insight. The theory is that giving away a little can lead to big sales, but it doesn't always work out that way.
"It's really common for the entrepreneur, and especially the experts who're out there selling their expertise or coaching services, to give tremendous value without driving people to take immediate action," says Lisa Sasevich, author of The Invisible Close. "So we go out there and educate the world on why they need our category of products or services, and we think they'll call us when they're ready. Well, I have really bad news for you: They don't."
Instead, someone else comes along—someone who knows how to close the sale—and cashes in on what should be your sale. How do you ensure you are the one prospects sign on with? Sasevich says it's all about making an irresistible offer that makes people want what you're selling—now! Your irresistible offer should let your prospective client know:
⇒ That what you're giving away is only a small portion of what you offer.
⇒ Where and how to get more.
⇒ What the incentive is for making a quick decision, like a special price, a gift with purchase, or simply the benefit of making desired changes sooner rather than later.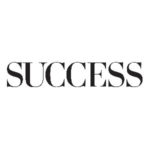 SUCCESS is your guide for personal and professional development through inspiration, motivation and training.