Digital Quicksand: Avoiding Social Media OCD
Laura Stack, personal productivity expert, asks you what role social media plays in your life. "Is it a useful way to spend your time OR is it a sinkhole of what I call 'attractive distraction'?"
There are so many social media sites out there—and it can be overwhelming. No fear! Stack has provided a list of tips on how to deal with the menu of interactive media. With this "study guide," you'll be able to navigate your way around the twists and turns of the new online experience—without anxiety or any OCD. These tips will help, instead of hurt, your productivity.
Get social media savvy with Laura Stack's "Digital Media: Avoiding Social Media OCD."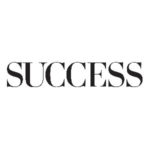 SUCCESS is your guide for personal and professional development through inspiration, motivation and training.