Excessive stress is a constant but unwelcome companion for many people. Even people who enjoy their work can suffer from having too much to do in any given day. In fact, 78 percent of Americans say they're on the verge of burnout, according to a CareerBuilder.com survey.
Prolonged stress is believed to be a contributing factor to cancer, heart disease and lung disease. So it's not surprising to learn that U.S. businesses lose a whopping $300 billion annually due to stress-related absences, turnover, medical expense and lost productivity, according to the American Psychological Association.
While stress statistics look bleak, Snowden McFall, author of Stress Express, says it's possible to relieve tension and reduce the physical, mental and financial costs of stress. Try these simple stress-busting strategies.
Turn up the tunes. Listening to music for an hour a day can help reduce stress, boost your mood, improve your immune system, reduce fatigue and improve self-acceptance, according to a study by the Journal of Advanced Nursing.
Unplug. It's tempting to take your work with you on vacation, but McFall says, "It defeats the purpose of a vacation if you are in touch with the office the whole time. You have to let your mind and body truly unwind."
Find a creative outlet. "Creative expression is a fantastic stress reliever because it keeps you in the present moment," McFall says. Even your work can be a creative outlet if it is exciting and interesting and regularly challenges you to learn something new.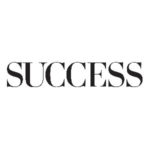 SUCCESS is your guide for personal and professional development through inspiration, motivation and training.