Craving Sugar? Try These Substitutes Instead
One minute we're told sugar is bad for us and the next minute, we're told some of its substitutes, such as aspartame and sucralose, are just as bad, if not worse. A little bit of sugar is OK. But let's get one thing straight: too much sugar can be dangerous. A study published in JAMA Internal Medicine found too much added sugar in your diet can increase your risk of dying from heart disease even if you aren't overweight. It also increases your risk of diabetes and complications related to diabetes, such as kidney disease, heart attacks and strokes.
Studies have shown some sugar substitutes, such as aspartame, agave nectar and sucralose, aren't good in excess either. Try these for a healthier sugar alternative.
Related: 4 Diet Tweaks That Don't Suck
RAW HONEY:
Although honey still has sugar, it also has health benefits that make it a worthwhile substitute. It contains numerous nutrients and antioxidants, and one study published in the Annals of Saudi Medicine found people who ate significant amounts of raw honey over an eight-week period reduced their allergy symptoms.
STEVIA:
This sweetener is extracted from the stevia plant. It's better for you than aspartame or sucralose because it does not contain any chemical additives and it generally will not raise your blood sugar.
PURE MAPLE SYRUP:
Stay away from Aunt Jemima or Mrs. Butterworth's syrups and instead opt for pure maple syrup as a sweetener. The real stuff contains 54 antioxidants and has fewer calories.
Related: 6 Easy (and Tasty!) Ways to Eat Healthy
This article originally appeared in the April 2017 issue of SUCCESS magazine.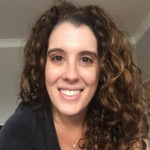 Jamie Friedlander is a freelance writer based in Chicago and the former features editor of SUCCESS magazine. Her work has been published in The Cut, VICE, Inc., The Chicago Tribune and Business Insider, among other publications. When she's not writing, she can usually be found drinking matcha tea into excess, traveling somewhere new with her husband or surfing Etsy late into the night.