Consumer Report: The More Choices, the More Spending
According to a recent report in the American Marketing Association's Journal of Marketing Research, consumers shift their focus from price to quality as product choices multiply. They become more likely to switch to the products they consider superior.
Professors from Columbia Business School, London Business School and McDonough School of Business at Georgetown University were intrigued by the phenomenon that for upscale goods, such as wine, increased product availability fuels higher costs—a sharp contrast with the conventional wisdom that competition drives down prices.
In one experiment, two groups of participants viewed displays of different dark chocolates. One group saw 21 chocolates; the other saw five. Participants were told the chocolates were ordered from left to right based on industry quality ratings. A small label indicated the rating for each piece.
Asked what they would pay for one of the chocolates, the consumers with greater options were willing to spend 40 percent more for the perceived high-quality chocolate than their counterparts who bid on the same piece in the sparse assortment. The group with 21 choices also offered 33 percent less money for a low-quality chocolate than the group with five choices.
In three more experiments, one involving wine, the researchers found parallel results.
Sheena Iyengar, a Columbia professor involved in the research, explains that "when the product is desirable instead of functional, consumers flooded with a range of choices will focus on quality and not price." More options should not influence what you are willing to pay, but they do, Iyengar says. "To avoid paying more just because the assortment is large, think about what it is you're going to be using the product for, and then decide what is more important—quality or price—in that specific case."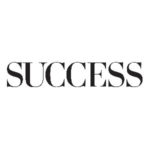 SUCCESS is your guide for personal and professional development through inspiration, motivation and training.